BNL Joins Consumer Collaborative

Brookhaven recently announced its membership in the Smart Grid Consumer Collaborative (SGCC). Since its founding in March 2010, SGCC has attracted many member organizations to listen, educate, and collaborate for modernized, intelligent electrical systems.
"Brookhaven Lab is extremely pleased to now be a part of this broad collaboration that will help develop strategies to improve reliability and reduce losses on our electric grid," said Brookhaven Associate Lab Director for Global and Regional Solutions Gerald Stokes. "We look forward to sharing our research findings and hearing from others who are similarly engaged."
Developing Tomorrow's Energy Technologies Today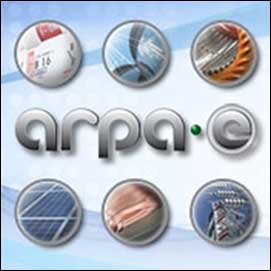 Created under the America Competes Act of 2007, the Advanced Research Projects Agency-Energy or ARPA-E, is an agency within the Department of Energy (DOE) that funds the development and deployment of transformational energy technologies and systems. ARPA-E's mission is to overcome the long-term and high-risk technological barriers in the development of energy technologies.
Since the first round of funding in 2009, ARPA-E programs have been exploring creative technologies that promise genuine transformation in the ways we generate, store, transmit, and utilize energy. Unlike conventional DOE research, ARPA-E funds concepts that industry alone cannot support, but whose success would dramatically benefit the nation. Its high-risk, high-reward programs aim to substantially reduce foreign energy imports, cut energy-related greenhouse gas emissions, and improve efficiency across the energy spectrum. To date, more than $520 million has been awarded for some 180 cutting-edge research projects aimed at dramatically improving how the U.S. produces and uses energy. Learn more here.
Innovation Meets Business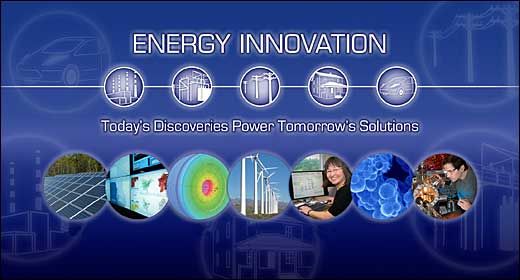 Brookhaven is an international leader in research and development. The only multi-disciplinary Lab in the Northeast, our state-of-the-art facilities push the frontiers of science and technology. The Lab's Office of Technology Commercialization and Partnerships (TCP) manages and advances the commercialization of cutting-edge discoveries and technologies by fostering collaborations with industry through licensing and sponsored research.
TCP recently had the opportunity to participate in ARPA-E's Energy Innovation Showcase held during the third annual ARPA-E summit meeting. The Summit brings together key government and industrial representatives to discuss advances in batteries, fuels, grid storage, efficiency, power electronics, and other U.S. energy innovation initiatives. Visitors to TCP's booth at the Technology Showcase were particularly interested to learn about Lab initiatives in hydrogen storage, battery systems, nanocatalysts, fuel cells, and solar technology research.
To learn more, go to the Brookhaven Office of Technology Commercialization and Partnerships' website.