Celebrating 65 Years of Science Excellence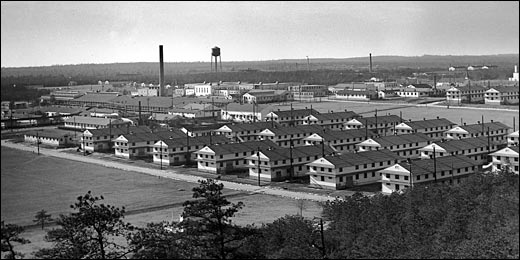 Camp Upton
2012 marks the 65th year since Brookhaven National Laboratory's founding. Established for peacetime research, Brookhaven has a history of outstanding scientific achievement in the fields of physics, chemistry, materials science, biology, and more.
In 1946, representatives from nine major eastern universities — Columbia, Cornell, Harvard, Johns Hopkins, Massachusetts Institute of Technology, Princeton, University of Pennsylvania, University of Rochester, and Yale — formed a nonprofit corporation to establish a new nuclear-science facility to find peaceful applications for what was then being learned about the nucleus of the atom. They chose a surplus army base "way out on Long Island" as the site. On March 21, 1947, the U.S. War Department transferred the site of Camp Upton to the U.S. Atomic Energy Commission (AEC), which was a predecessor to the present U.S. Department of Energy (DOE). The AEC provided the initial funding for research, with the goal of improving public well-being.
The Lab was conceived primarily to conduct basic research. However, an equally important concept was the establishment of a national laboratory in the Northeast to design, construct, and operate large scientific machines that individual institutions could not afford to develop on their own. Over the years, Brookhaven has been home to numerous one-of-a-kind particle accelerators such as the Cosmotron, the Alternating Gradient Synchrotron, the Relativistic Heavy Ion Collider (RHIC), the National Synchrotron Light Source (NSLS), and soon, the NSLS-II, as well as many other amazing research machines.
Today, Brookhaven Lab is one of 10 national laboratories that are part of DOE's Office of Science, which provides the majority of the Laboratory's research dollars and direction. DOE oversees much of the science research in the United States through its Office of Science.
Brookhaven Scientists Benefiting Mankind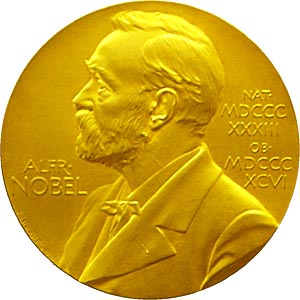 Brookhaven's world-class research facilities and scientific departments attract resident and visiting scientists in many fields. This outstanding mix of machine- and mind-power has on seven occasions produced research deemed worthy of the greatest honor in science: the Nobel Prize.
2009 Nobel Prize in Chemistry – for producing atomic-level images at Brookhaven's National Synchrotron Light Source (NSLS) and other synchrotrons that helped reveal the structure and inner-workings of the ribosome, a cellular complex responsible for producing the thousands of proteins that are required for living cells.
2003 Nobel Prize in Chemistry - for work done in part at the NSLS explaining how a class of proteins helps to generate nerve impulses – a process that underlies all movement, sensation, and perhaps even thought.
2002 Nobel Prize in Physics – for detecting solar neutrinos, ghostlike particles produced in the nuclear reactions that power the sun.
1988 Nobel Prize in Physics – for the 1962 discovery of the muon-neutrino. The discovery was made at Brookhaven's Alternating Gradient Synchrotron (AGS), the most powerful accelerator in the world at that time.
1980 Nobel Prize in Physics – for the mid-1960s discovery at the AGS of a flaw in the idea that the universe is symmetrical, until then a central belief of physics. The discovery is known as "CP violation".
1976 Nobel Prize in Physics – for the discovery of a new particle, the J/psi, and for confirming the existence of the charmed quark, both at the AGS.
1957 Nobel Prize in Physics – for interpreting results of particle experiments at Brookhaven's Cosmotron and discovering that the fundamental and supposedly absolute law of parity conservation had been violated.
Brookhaven has connections to nine additional Nobel Prizes awarded to others who at one time were at Brookhaven. Whether as summer students, visiting scientists, or special guests, the eventual Nobel Laureates spent time at Brookhaven and contributed to our vast scientific expertise through collaboration, training, and the sharing of ideas.
The Discoveries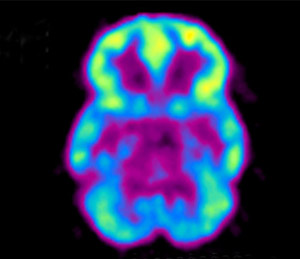 An 18FDG brain scan.
Brookhaven has been one of the world's leading research institutions for more than 60 years. Much of the science at Brookhaven is dedicated to understanding the basic nature of matter, including subatomic particles and the structure of the atom, and has led to extraordinarily useful applications. Here are just a very few examples of our discoveries, developments, inventions, and innovations:
Created molecule-thick organic films on liquid mercury, helping build a foundation for the development of molecular electronics
First caused individual carbon nanotubes to emit light, which may help with proposed electronics and photonics applications
Invented better, cleaner, more efficient oil burners and devices to aid clean and efficient oil burning, saving U.S. residents more than $25 billion since 1980
Developed 2-deoxy-2-[18F]fluoro-D-glucose, or 18FDG, now used in nearly every clinical positron emission tomography (PET) scan performed in hospitals around the world
Invented magnetically levitated (MagLev) trains
Initiated use of L-dopa for the treatment of Parkinson's disease
Developed thallium-201, used in hundreds of thousands of heart stress tests each year
Developed the first Technetium-99m generator for rapid and convenient on-site labeling of Tc-99m, the most widely used imaging isotope in nuclear medicine
Learn about more Brookhaven discoveries.
The Decade Ahead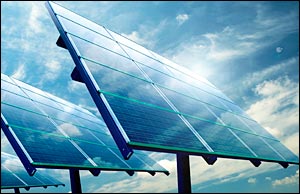 The vision for Brookhaven moving forward is to be the "provider of choice" for world-class science and facilities in support of DOE's Office of Science and its mission to enable breakthroughs that ensure a successful future for our nation. This means achieving excellence in all aspects of our work – science, operations, community and stakeholder relations, and more.
In the coming decade, our focus will be on three broad areas: advancing fundamental research in nuclear and particle physics to gain a deeper understanding of matter, energy, space, and time; applying the tools at our Light Sources and Center for Functional Nanomaterials to explore and find solutions to energy challenges; and performing cross-disciplinary research to understand the relationship between climate change, sustainable energy, and Earth's ecosystems.