Brookhaven National Laboratory (BNL) does not provide shuttle service to and from area hotels. Since there is no public transportation to BNL, attendees are strongly advised to make car rental arrangements prior to arrival.
Workshop Hotel
All hotels are extending special rates to workshop participants. When booking a room, you must guarantee your room with a credit card. Any cancellations need to be made at least 48 hours in advance of scheduled arrival.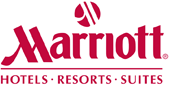 Brookhaven Springhill Suites (Marriott)
2 Sawgrass Drive
Bellport, NY 11713

Phone: 800-Marriott or 631-924-0090
Fax: 631-924-0229

Group Codes: BPWBPWK (king bed), BPWBPWQ (2 queen beds)
Reservation Cutoff Date: August 31, 2014
Method of Payment: Self-Pay (credit card)
A block of rooms at the Brookhaven Springhill Suites have been reserved at a preferred of $115 (plus applicable taxes) and are on a first come first served basis. Interested participants are encouraged to make their reservations early. Includes complimentary breakfast. High-speed internet (wired, wireless) in guest rooms. Direct reservations at the workshop rate can be made by clicking the button below. Fact Sheet
Location: Exit 63 off the Long Island Expressway - Directions
Complementary shuttle service to and from the LIRR (Patchogue, Ronkonkoma), Long Island Islip MacArthur Airport, BNL and area restaurants. Please set up your shuttle requirements at check-in.
Other Nearby Hotels
While the immediate vicinity around BNL has no large hotels, there are many establishments within a 45 minute drive of the Laboratory.

Long Island (major roads only): PDF

Accommodations at Brookhaven Lab
Please note, limited on-site housing is available. All guests must contact the BNL Housing Office directly to make their own reservations at their personal expense unless other arrangements are made by the workshop coordinator.

Important Notice: All guests (U.S. and Non-U.S. Citizens) planning to stay on-site must complete the additional Guest Registration form and be approved in the BNL Guest Information System (GIS).
Please contact the BNL Housing Office at 631-344-2541 or 631-344-2551 or send email to housing@bnl.gov for questions regarding: On-site housing registration requirements for Non-BNL/DOE and Non-U.S. Citizen attendees, Reservations or Rate information.
Reservation Deadline: September 15, 2014.
A block of rooms have been reserved under 2014 FFAG.

When contacting the Housing Office, please provide the following information:

Name, Affiliation, Office Address, Arrival Date, Departure Date, Reference Name (2014 FFAG), and room type, see below.

Housing Rates:

Effective as of February 1, 2018
Note: Rates may increase on February 1, 2019

- Guest House (hotel-style): $116.00 US/night

- Curie Dorm: $50.00 US/night

- Cavendish Dorm: $50.00 US/night

If arriving after 10:00 PM, you may pick up your keys at Police Headquarters (Bldg. 50), directly across from the Brookhaven Center (Bldg.30).
All reservations are guaranteed and must be paid if not cancelled by 1:00 PM on the day of arrival.
Fees for on-site housing are paid directly to the Housing Office, upon check-in. The following forms of payment are accepted: cash, checks, travelers checks, Visa, MasterCard and American Express.
Nearby Attractions