Congratulations to Velijko Radeka, of Brookhaven's Instrumentation Division, who along with David Nygren, University of Texas, Arlington, were jointly presented with the inaugural American Physical Society (APS) Division of Particles and Fields Instrumentation Award. Radeka and Nygren were honored "for widespread contributions and leadership in the development of new detector technologies and low-noise electronics instrumentation in particle physics as well as other fields, and in particular work leading to the development and instrumentation of large volume liquid argon time projection chambers that are now a key element in the global particle physics program."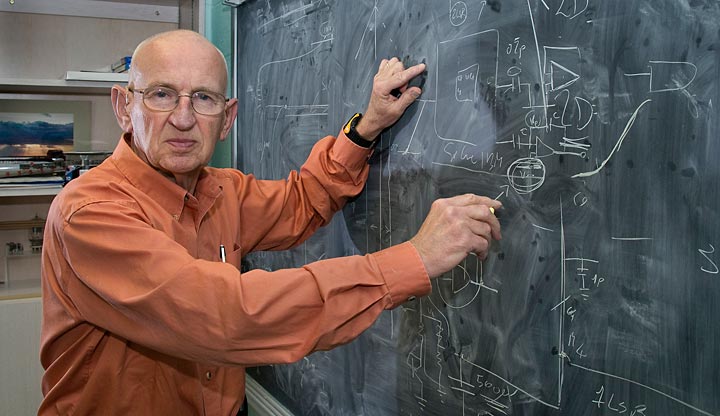 Velijko Radeka
"I am honored to be a co-recipient of this inaugural APS Division of Particles and Fields award with David Nygren," said Radeka. "It is very gratifying that novel, often speculative radiation instrumentation development—with an impact on science beyond what could be foreseen—is being recognized by this new award."
Congratulations also to Brookhaven physicist Dennis Perepelitsa, a Goldhaber Distinguished Fellow, who has been named a 2015 Blavatnik Regional Award Finalist in Physical Sciences & Engineering. This prestigious award is granted annually to postdoctoral level scientists conducting outstanding research at institutions located in New York, New Jersey, and Connecticut. Perepelitsa is being recognized for his work exploring fundamental nuclear physics at Brookhaven Lab's Relativistic Heavy Ion Collider (RHIC). Founded by business entrepreneur Len Blavatnik, in partnership with the New York Academy of Sciences, the Blavatnik Awards for Young Scientists seek to promote early-career researchers engaged in innovative, high-impact research.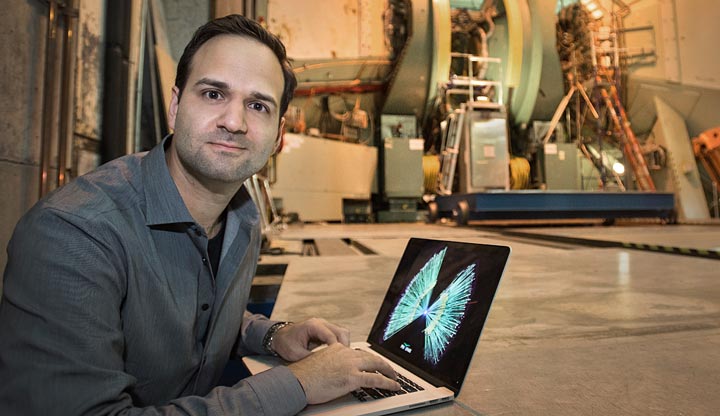 Dennis Perepelitsa
"It is an honor to be recognized, and to know that the discoveries we are making at RHIC and at the LHC are interesting to the larger scientific community," said Perepelitsa. Using both the PHENIX experiment at RHIC and the ATLAS experiment at the Large Hadron Collider (LHC), Perepelitsa studies the jets of particles that are emitted when two atomic nuclei smash together at high speeds. His work suggested that asymmetric collisions—collisions between a smaller particle and a much larger particle—can be used in a novel way to explore unexpected properties of the smaller particle, such as the fluctuations in its size and internal structure. These results provided yet more evidence that these asymmetric collisions are even more interesting than expected.
To learn more, visit the Brookhaven lab newsroom: www.bnl.gov/newsroom/