Brookhaven Lab excels at the design, construction, and operation of large-scale, cutting-edge research facilities – some available nowhere else in the world. Each year, thousands of scientists from laboratories, universities, and industries around the world use these facilities to delve into the basic mysteries of physics, chemistry, biology, materials science, energy, and the environment – and develop innovative applications that arise, sometimes at the intersections of these disciplines.
Our largest facilities – the Relativistic Heavy Ion Collider (RHIC), our new Light Source II, the Center for Functional Nanomaterials, and the Long Island Solar Farm – may be the most well-known, but they aren't the only tools for discovery at the Lab. We also have many additional research facilities where science happens every day! A few of them are described below:
Brookhaven's Accelerator Test Facility (ATF) is designed to explore new methods of accelerating particles to higher energies and producing ever-brighter x-ray beams. Research conducted by scientists from Brookhaven and other institutions has implications for both physics research and future medical applications, including new cancer treatment systems. The core capabilities of the ATF include a high-brightness photoinjector, a 70-million-electron-volt linear accelerator, high-power lasers synchronized to the electron beam with picosecond precision, four beam lines (most with energy spectrometers), and a sophisticated computer control system.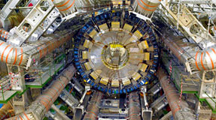 ATLAS is a particle physics experiment at the Large Hadron Collider at CERN, the European Organization for Nuclear Research. Scientists from Brookhaven have played and continue to play key roles in the design, construction, and operation of ATLAS in its search for new discoveries about the particles and forces that shape our universe. Brookhaven is the host laboratory for U.S. collaborators on ATLAS, and our computing facility stores, processes and distributes ATLAS data to collaborators at universities and laboratories throughout the nation.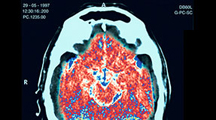 The Brookhaven Linac Isotope Producer (BLIP) – positioned at the forefront of research into radioisotopes used in cancer treatment and diagnosis – produces commercially unavailable radioisotopes for use by the medical community and related industries. BLIP consists of an accelerator beam line and target area for generating radioisotopes already in high demand and for developing those required at the frontiers of nuclear medicine. In conjunction with this mission, scientists also perform irradiations for non-isotope applications and explore opportunities for emerging radioisotope applications.
Researchers from national labs, academia, and industry will use the Northeast Solar Energy Research Center to test new technologies for improving solar energy, addressing the technical, economic, environmental, and policy issues facing solar power deployment in the northeastern U.S.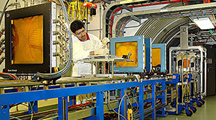 The NASA Space Radiation Laboratory (NSRL) uses beams of heavy ions from the accelerators that feed RHIC to simulate space radiation and study its effects on biological specimens such as cells, tissues, and DNA and industrial materials. NASA and the Department of Energy Office of Science partnered to build NSRL to identify materials and methods that reduce the risks astronauts will face on future long term space missions.