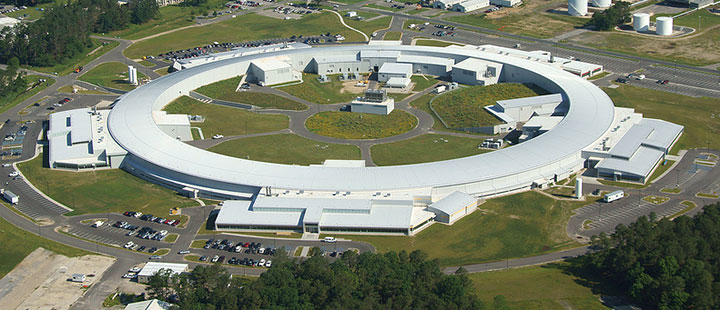 The U.S. Department of Energy (DOE) has approved the start of routine operations at the National Synchrotron Light Source II (NSLS-II), beginning a period of significant transition in project activities from construction and commissioning to operations. Passing this milestone comes after many years of diligent planning, design, and construction by staff within the Lab's Photon Sciences Directorate along with staff from many other Brookhaven Lab organizations, and will lead to an exciting new chapter of synchrotron science.
NSLS-II, a third-generation synchrotron light source, will be the newest and most advanced synchrotron facility in the world when it comes online later this year. As a DOE Office of Science User Facility, it will offer researchers from academia, industry, and national laboratories new ways to study material properties and functions with nanoscale resolution and exquisite sensitivity by providing state-of-the-art capabilities for x-ray imaging and high-resolution energy analysis.
The next steps for NSLS-II project staff include completing commissioning activities, continuing assembly of the first set of experimental stations (beamlines), and the official opening of NSLS-II which is expected to occur later this year.
To learn more visit: www.bnl.gov/newsroom/news.php?a=11667