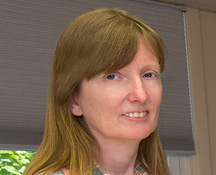 Susan Pepper
Susan Pepper, deputy chair of Brookhaven's Nonproliferation and National Security Department and leader of the Safeguards Policy and Implementation Group, won the Edway R. Johnson Meritorious Service Award, given by the Institute of Nuclear Materials Management (INMM). Pepper was honored "for her accomplishments as a professional in the field of international safeguards and her many enthusiastic contributions to the Institute." The INMM is the premier nonprofit technical organization devoted to ensuring the safe, secure, and peaceful stewardship of nuclear materials for the benefit of mankind.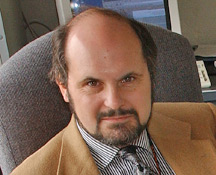 Alexei M. Tsvelik
Senior physicist Alexei M. Tsvelik, has won the prestigious Alexander von Humboldt Research Award for his internationally renowned academic accomplishments. "Alexei is an expert in the area of strongly correlated electron physics," said Condensed Matter Physics and Materials Science Department Chair Peter Johnson. "This prestigious award acknowledges his worldwide recognition in this important research area." Tsvelik's recent research has focused on studying the phase diagram of copper oxide high-temperature superconductors. Superconductivity, or the ability to transmit electric current without loss, is an example of a thermodynamic phase.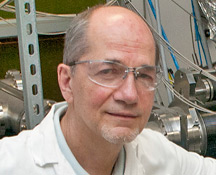 Ivan Bozovic
Brookhaven Lab physicist Ivan Bozovic has been elected to Academia Europea, the European Academy of Humanities, Letters and Sciences, in recognition of his lifetime achievements. Best known for his pioneering work developing tools to assemble exquisite thin-film samples of cuprate superconductors, Bozovic has also made important experimental discoveries and advances in the theoretical underpinnings of these and other complex materials that hold great promise for energy-saving applications.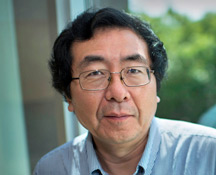 Jingguang Chen
Jingguang Chen, a senior scientist in Brookhaven's Chemistry Department who holds a joint appointment as the Thayer Lindsley Professor of Chemical Engineering at Columbia University, has won the American Chemical Society's (ACS) 2015 George A. Olah Award in Hydrocarbon or Petroleum Chemistry. Established by ACS in 1948 to honor Olah – a Hungarian American chemist who won the 1994 Nobel Prize in Chemistry – the award is intended to recognize, encourage, and stimulate outstanding research achievements in hydrocarbon or petroleum chemistry. Chen is being honored for research that focuses on understanding and developing metal carbides and bimetallic alloys as catalysts and electrocatalysts. His research has had a positive impact on both industrial and academic catalysis science.