Yasuyuki Akiba, the Experimental Group Leader at the RIKEN BNL Research Center, and Deputy Spokesperson of the PHENIX collaboration, was awarded the Nihsina Memorial Prize for 2011.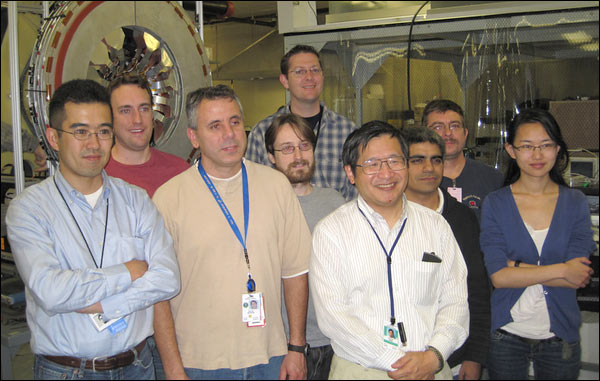 Yasuyuki Akiba (fourth from right) with some of the PHENIX Silicon Vertex Detector Group
Barbara Jacak, spokesperson of the PHENIX experiment, announced this honor to the PHENIX collaboration:
It is my privilege and my pleasure to inform you that our friend and collaborator Yasuyuki Akiba has been awarded the Nishina Memorial Prize!
The Nishina Memorial Prize is the oldest and most prestigious physics award in Japan. Since 1955, the Prize has been awarded annually by the Nishina Memorial Foundation. Akiba-san won the prize in 2011 for his work on ""Discoveries at Heavy-Ion Collider, in particular, through studies of lepton-pair production". He joins a pantheon of outstanding and famous Japanese physicists.