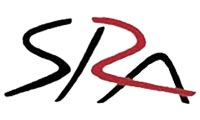 Brookhaven Lab co-sponsored the Fifth International Conference on Synchrotron Radiation in Art and Archaeology (SR2A 2012), June 5-8 in New York City. The event brought together cultural-heritage professionals who use synchrotron light to probe beyond what the eye can see on the surface of artistic and archaeological materials and artifacts.
Eric Dooryhee and Peter Siddons, both in the Photon Sciences Directorate, organized the conference as part of the local committee, which also included representatives of the Institute of Fine Arts, the Metropolitan Museum of Art, Winterthur Museum and Cornell University, which operates the Cornell High Energy Synchrotron Source.
Dooryhee is group leader of the x-ray powder diffraction (XPD) beamline being built at NSLS-II. He has used synchrotron radiation to examine ancient objects and artifacts from the Louvre Museum collections.
Siddons was in the news last year for using the Maia detector at NSLS to help art historians authenticate a Rembrandt. He and colleagues at Commonwealth Scientific and Industrial Research Organisation in Australia won an R&D 100 award for developing Maia.
Kathy Nasta, who manages User Administration for Photon Sciences, helped coordinate the conference.
See the piece by Matthew Chalmers, reporting from SR2A in New York.