#RHIC20 Celebrates the Relativistic Heavy Ion Collider's History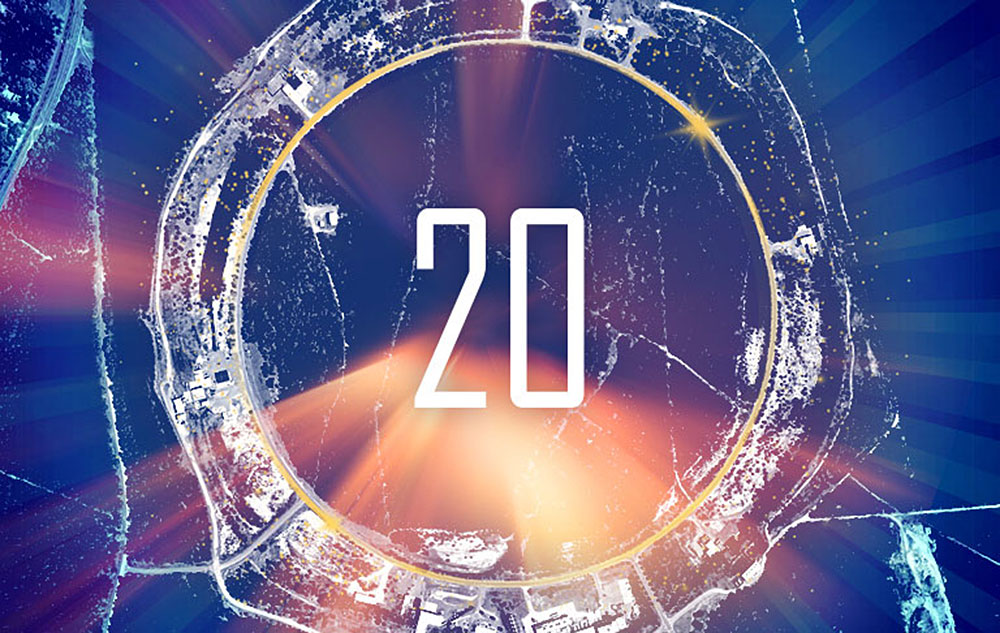 For 20 years, the Relativistic Heavy Ion Collider (RHIC) has been a smashing success in nuclear physics. From discovering the "perfect" liquid nature of quark-gluon plasma to achieving a series of "world's first" accelerator advances, RHIC has pushed well beyond the expectations foreseen at the opening of this U.S. Department of Energy Office of Science user facility for nuclear physics research.
To celebrate the 20th anniversary of RHIC, DOE's Brookhaven National Laboratory launched #RHIC20, a Twitter campaign looking back at some of the most exciting moments in RHIC's history. The campaign kicked off June 12, the 20th anniversary of RHIC's first collisions. Around 9 p.m. on that day in the year 2000, subatomic "fireworks" lit up display monitors in the control room of RHIC's STAR detector as gold ions smashed into one another at nearly the speed of light.
Throughout the rest of #RHIC20, Brookhaven Lab remembered major milestones in the construction and commissioning of RHIC on their anniversaries.
The campaign also highlighted some of the biggest scientific discoveries made at RHIC.
With two decades of record-breaking accomplishments under its belt, RHIC is poised to dive deeper into the fundamental structure of nuclear matter with a final set of measurements to close out its experimental program. Then, a major collaborative effort will transform some of RHIC's foundational components into a brand-new nuclear physics research facility—an Electron-Ion Collider (EIC) that will take physicists into the next frontier.
See the full #RHIC20 celebration on Twitter.
Brookhaven National Laboratory is supported by the U.S. Department of Energy's Office of Science. The Office of Science is the single largest supporter of basic research in the physical sciences in the United States and is working to address some of the most pressing challenges of our time. For more information, visit https://energy.gov/science.