Brookhaven National Laboratory (BNL) does not provide shuttle service to and from area hotels. Since there is no public transportation to BNL, attendees are strongly advised to make car rental arrangements prior to arrival. However, area hotels may provide complimentary shuttle service to and from the LIRR (only selected branches), Long Island Islip MacArthur Airport, BNL and area restaurants. Please check with the hotel and, if necessary, set up your shuttle requirements at check-in.
Workshop Hotel
All hotels are extending special rates to workshop participants. When booking a room, you must guarantee your room with a credit card. Any cancellations need to be made at least 48 hours in advance of scheduled arrival.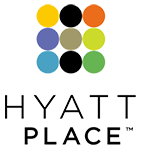 Hyatt Place East End & Resort Marina
451 East Main Street
Riverhead NY, 11901

Phone: 1-631-208-0002
Fax: 1-631-208-3012
Email: info@hyattplaceeastend.com

Phone-in Corporate/Group#: G-BNLN
Reservation Cutoff Date: September 12, 2015
Method of Payment: Self-Pay (credit card)
A block of rooms at the Hyatt have been reserved at a preferred rate of $199 US/night on Sunday and $121 US/night for Monday–Thursday (plus applicable taxes) and are on a first come first served basis. Interested participants are encouraged to make their reservations early. Includes complimentary continental breakfast and high-speed internet. Restaurant and Lounge on-site.
Direct reservations at the workshop rate can be made by clicking the button below. Please make sure you insert the correct room dates.
Location: Exit 71 or 72 off the Long Island Expressway, or take exit 61 off Sunrise Highway - Directions
Other Nearby Hotels
While the immediate vicinity around BNL has no large hotels, there are many establishments within a 45 minute drive of the Laboratory.


Long Island (major roads only): PDF
Please note, a major credit card will be necessary to hold your reservations until you check in. It's your responsibility to call the hotel directly and make your own reservation.
BNL is located on William Floyd Parkway, County Road 46, 1 1/2 miles north of Exit 68 of the Long Island Expressway; hotel locations are given by exit number. Exit numbers below 68 are west of BNL; exit numbers above 68 are east of BNL.
Note: Inclusion in this list does not imply an endorsement by Brookhaven National Laboratory or Brookhaven Science Associates.