Sustainable Geothermal Well Cement for Challenging Thermo-Mechanical Conditions
TEST-CEM aims to improve the technology used in the development of geothermal solutions that harnesses the earth's energy in a safe, reliable, and cost-effective approach to help address the need for renewable energy sources to combat climate change.
The project is under the umbrella of GEOTHERMICA – ERA NET Cofund Geothermal, which is supported financially by the European commission. Norway and the United States (U.S. Department of Energy's Geothermal Technology Office) joined the Netherlands and France to make funds available for this research and innovation.
A consortium of seven international partners joined forces to work on the TEST-CEM project that aims to improve the durability and integrity of the cement materials used in geothermal wells that are exposed to extreme temperatures, large temperature variations, and chemically aggressive environments. Improving the sustainability of the geothermal wells will reduce the financial risk associated with geothermal energy solutions and will increase adoption worldwide. The TEST-CEM consortium led by Brookhaven National Laboratory combines scientific expertise with world-class experimental facilities and industrial partners who will work together towards advanced cementing solutions for geothermal applications.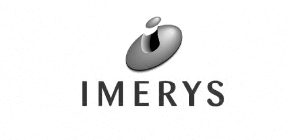 This project has been subsidized through the Cofund GEOTHERMICA by DOE (USA), RVO NL (Netherlands), and the Research Council of Norway. Contributions from our partners Equinor (Norway), EBN (Netherlands), Imerys (France), and CURISTEC (France) are gratefully acknowledged.