Brookhaven National Laboratory delivers discovery science and transformative technology to power and secure the nation's future. Primarily supported by the U.S. Department of Energy's (DOE) Office of Science, Brookhaven Lab is a multidisciplinary laboratory with seven Nobel Prize-winning discoveries, 37 R&D 100 Awards, and more than 70 years of pioneering research.
The Laboratory's 2,500-plus staff members lead and support diverse research teams that address the DOE mission to ensure the nation's security and prosperity by addressing its energy, environmental, and nuclear challenges through transformative science and technology solutions. Among Brookhaven Lab's current initiatives are nuclear science, energy science, data science, particle physics, accelerator science and technology, quantitative plant science, and quantum information science.
Brookhaven Lab staff are entrusted by DOE on the nation's behalf to safely build and operate facilities that house unique tools used by interdisciplinary teams comprising researchers from Brookhaven as well as those from other national labs, academia, and industry. In fiscal year 2018, the Laboratory attracted 5,374 facility users and guest researchers from all 50 states and countries around the world. The Laboratory offers robust STEM education and workforce development programs that draw more than 30,000 participants annually.
Management & Leadership
Brookhaven Lab is one of 10 national laboratories overseen and primarily funded by the U.S. Department of Energy's Office of Science. Brookhaven Lab is managed for the Office of Science by Brookhaven Science Associates, a partnership between Stony Brook University and Battelle, and six core universities: Columbia, Cornell, Harvard, Massachusetts Institute of Technology, Princeton, and Yale. Meet the Lab leadership team.
Partner with Us
We work with federal agencies and non-federal customers through strategic partnership projects. We also collaborate with researchers, academic institutions, industry, students, teachers, and our neighbors.
Ways to partner with Brookhaven
Brookhaven and the Community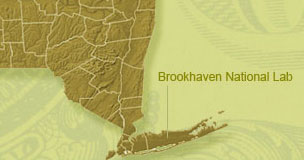 Economic Contributions
Brookhaven Lab is the only multidisciplinary national laboratory in the northeastern United States. We are one of New York State's largest centers of scientific research, and we place special emphasis on growing the technology-based elements of the Long Island economy. Economic competitiveness depends on its capacity for innovation. Brookhaven is a unique and valuable resource—as a major science-based enterprise and as a source of discoveries that drive entrepreneurs and innovators. Read more about our economic impact.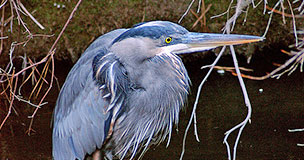 Sustainability
We work to protect the environment, conserve resources, and prevent pollution in all facets of our research and operations. We are committed to managing our programs in a manner that protects the local ecosystem and public health. Read more about our sustainability efforts.
Visit Us
Brookhaven Lab opens its doors to the community for open-house tours of our cutting-edge scientific facilities during Summer Sundays. We host public lectures, educational science competitions, and more. Find out more about visiting us.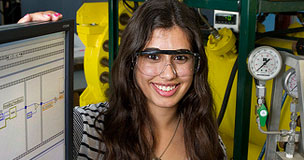 Education Programs
Instilling a passion for discovery and developing the nation's future generations of scientists and engineers, Brookhaven Lab offers extensive research and education opportunities for students from grades 1 to 12 and college. We offer professional development programs for teachers and professors, too. Each year, we host more than 30,000 diverse students and educators from across Long Island and the country. Find out more about our education programs.
History and Awards
At the site of the U.S. Army's former Camp Upton, Brookhaven Lab opened in 1947 with a post-World War II desire to explore peaceful applications for atomic energy. Visionary scientists began their work at groundbreaking science facilities, including the world's first nuclear reactor for peacetime research and new particle accelerators. Scientists at Brookhaven have discovered subatomic particles, new forms of matter, and pioneered technology that fuels leading experimental programs around the world.
Our research has also led to life-saving medical imaging techniques that have revolutionized diagnosis and treatment of disease.
Brookhaven Lab is home to seven Nobel Prizes, as well as scientists recognized with National Medals of Science, Enrico Fermi Awards, Wolf Foundation Prizes, 36 R&D 100 awards (the "Oscars of Innovation"), and many other recognitions.
Awards
History of Discovery