Frank Latorre and the King Bees to Perform at Brookhaven Lab May 8
Special guest Maggie Harrigan to open the show
April 14, 2010
UPTON, NY — Frank Latorre and the King Bees will perform at the U.S. Department of Energy's Brookhaven National Laboratory on Saturday, May 8, at 8 p.m. in Berkner Hall. Maggie Harrigan will open the show. Sponsored by the BNL Music Club, the concert is open to the public. All visitors to the Laboratory 16 and older must bring a photo I.D.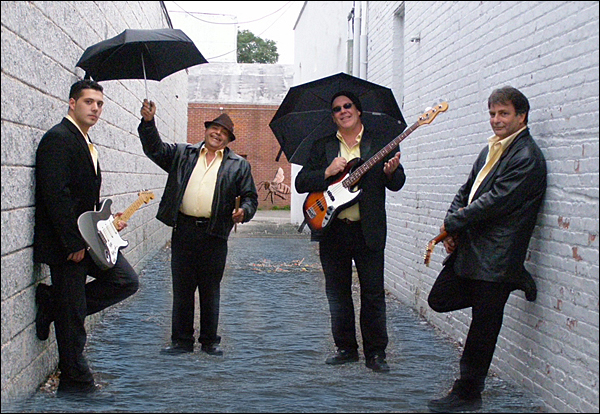 enlarge
Frank Latorre and the King Bees
Harrigan, an east-end Long Islander, is a singer, songwriter, and guitarist. Known for her compelling vocals and magical guitar playing, she blazes from chord to note across the fretboard.
Latorre, a local musician and artist, was inspired by the Paul Butterfield Blues Band in 1969 to start playing harmonica. He has been creating music and art for over 30 years. His recording credits include Peter Green and Winger, and he has performed with many music legends including Gregg Allman, Eric Burton, Johnny Winter, and Kenny Neal. Latorre captivates audiences with his vocals and harmonica playing.
The King Bees are made up of guitar talents Mike Porter and JP Blues and veteran drummer Lou Guisto. Together, these gifted musicians are known in the local music circuit as one of the most popular Long Island blues bands.
In addition to performances at many local venues, including the Cedar Beach and Riverhead Blues Festivals, Latorre has performed throughout the United States. The band has also received accolades at the annual International Blues Competition in Memphis.
In addition to his music, Latorre is an artist and owns the Art & Soul gallery in Eastport, Long Island. During this show some of Latorre's paintings will be on display.
Tickets for the concert are $20 in advance and $25 the day of the show. Tickets may be purchased through www.ticketweb.com, at Art & Soul Gallery in Eastport, or at the door. Advance ticket purchase is recommended.
For more information, call 631 344-3846.
For more information on the band go to: http://www.kingbeesny.com/default.html.
Call (631) 344-3846 for more information. The Laboratory is located on William Floyd Parkway (County Road 46), one-and-a-half miles north of Exit 68 of the Long Island Expressway.
2010-11119 | INT/EXT | Newsroom