Nuclear Physicist Laurie Waters to Speak at Brookhaven Lab on the Fascinating World of Threads and Laces, June 20
June 3, 2013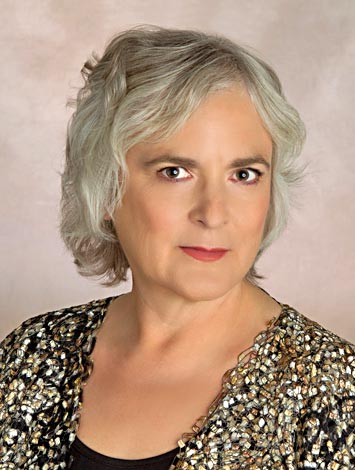 enlarge
Laurie Waters
UPTON, NY — Nuclear physicist Laurie Waters will speak on "Lace with Date: Come See the New Piece of Old Lace," at the U.S. Department of Energy's Brookhaven National Laboratory on Thursday, June 20, at 5 p.m. in Berkner Hall. At 3:30 p.m., Waters will offer a hands-on workshop for kids ages 8 to 80 on making lace and how antique laces are dated. Sponsored by Brookhaven Women in Science (BWIS) and Brookhaven Science Associates, the presentation is free and open to the public. All are welcome. Visitors to the Laboratory 16 or older must carry photo I.D.
The field of textile research is a fascinating combination of art, anthropology, sociology, and physical sciences. Existing collections in museums are increasingly benefiting from techniques familiar to the physicist, chemist, and biologist to characterize fragile items. Many of these samples are so small that nondestructive assay is essential, and cutting off a square centimeter for carbon dating or chemical analysis is often not an option. This problem is especially acute in the study of the earliest known pieces of lace dating from the mid-16th century, and a number of museums are increasingly questioning the assigned dates of these pieces.
In her talk at the laboratory, Waters will review some of the current analysis techniques now used in the field, concentrating especially on dating methodologies. She will also discuss the role genetic analysis can play in one of the biggest mysteries of the lace community - the virtual disappearance of the superfine linen thread used in the 17th and early 18th centuries.
Waters has a longtime interest in textiles as a collector and maker of handmade lace. In 1980, she was the only American ever to be accepted to study at the Atelier National du Point d'Alençon and studied with some of the finest needlelace makers in France. In 2012, she gave her first invited paper at the Textile Society of America biennial symposium in Washington D.C. She recently presented a talk on "Lace in the Information Age" at the 7th Winter Lace Conference.
Laurie Waters did her thesis on Experiment E814 at Brookhaven, graduating from Stony Brook University with a degree in physics in 1990. As a nuclear physicist at Los Alamos National Laboratory, her research focused on Monte Carlo radiation transport simulations for accelerator and threat reduction applications. She led the spallation target research efforts for the Accelerator Production of Tritium project and played a key role in the development of the Monte Carlo N-Particle eXtended (MCNPX code).
2013-11546 | INT/EXT | Newsroom