Juanita McKinney and Erton Rudder of the AAAG Honor Black History Month
McKinney and Rudder reflect on the significance of Black History Month and discuss the beneficial role of the AAAG at Brookhaven Lab
February 6, 2023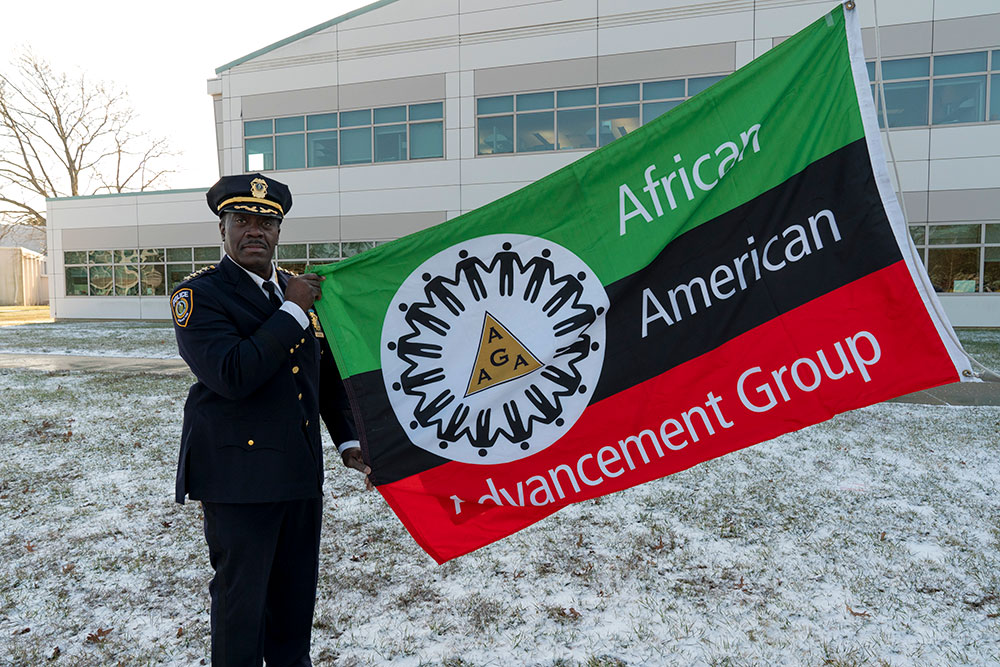 enlarge
Erton Rudder
Black History month in the U.S. is traditionally observed in February. Initially, it was only a single week brought about by the efforts of African American historian Carter G. Woodson in 1926. It was observed the second week of February, which was significant because it included the birthdays of both Abraham Lincoln (February 12) and Fredrick Douglass (February 14). Black educators at Kent State University helped to solidify its expansion to the entire month of February in the 1970s, culminating with President Ford's official recognition of Black History Month as a national celebration of the often-overlooked history and achievements of Black Americans in 1976.
"When we celebrate Black History, we are celebrating all of our history, we are celebrating American history in its entirety," said Juanita McKinney, president of the African American Advancement Group (AAAG) and an advanced technology engineer at Brookhaven Lab. "In our collective celebration of Black history, we come together to effect positive change in our diverse nation and make the world a better place for all."
While it's hard to summarize the long history, multitude of achievements, and rich culture of Black Americans in a single month each year, it's still a wonderful incentive to engage in the educational activities and celebrations taking place during this time. At the U.S. Department of Energy's Brookhaven National Laboratory, the AAAG offers several opportunities this month to learn more about Black history. You can meet members of the AAAG and browse Black-owned and operated vendors during the Food Fête in Celebration of Black History Month from 11 a.m. to 1 p.m. on February 23, and find any gaps in your knowledge by taking the Black History Month quiz. One particularly impactful tradition takes place on February 15 at noon. On that day, the greater Lab community, led by the AAAG, will perform a reading of the iconic Martin Luther King "I Have a Dream" speech.
"This will be a cross-cultural event that brings together diverse voices," said McKinney. "It is intended to be a community-building event that helps reaffirm our common interests, our common ground, and reminds ourselves of our common dreams."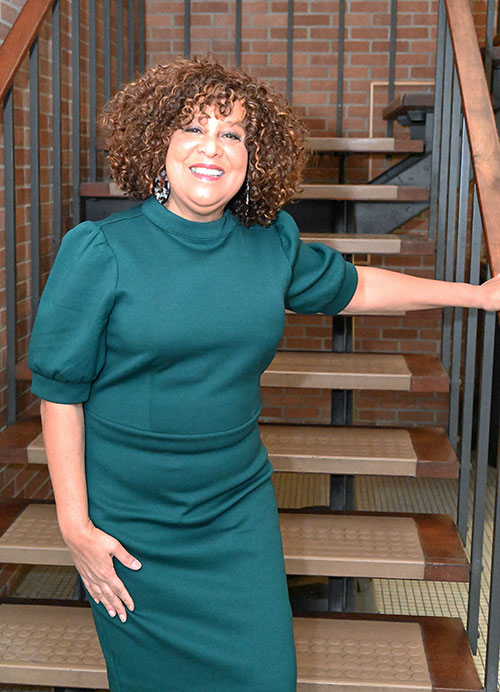 enlarge
Juanita McKinney
Another great way to get involved is the AAAG-sponsored Bouchet Speakers series. The series is named for Edward Alexander Bouchet, a renowned physicist and the first African American to earn a Ph.D. in the U.S. Bouchet was only the sixth person to earn a doctorate in physics from an American university, Yale in 1876. This year's Bouchet speaker is Dr. Warren F. Miller, Jr., who will speak at noon on February 7, 2023.
"Miller served as Assistant Secretary for Nuclear Energy under the leadership of Secretary Stephen Chu in the first Obama Administration. He is a Vietnam veteran and recipient of the Army Commendation Medal and the Bronze Star," explained McKinney. "He is presently a professor of practice in the Department of Nuclear Engineering as well as senior advisor in the Center for Small and Micro Reactors at Texas A&M University and a member of the external advisory board of Kairos Power."
Being able to bring these experiences and accomplishments to a larger audience is so important. The world is filled with messages of bias and discouragement that can really take a toll on people's confidence. Being able to lift others up and change how everyone looks at the changing landscape and culture of fields that were once very exclusive helps everyone in the end.
"Being here at the laboratory, being an African American police chief, I want younger generations to see what I do," said Erton Rudder, Police Chief in the Laboratory Protection Division. "I hope to inspire and encourage them so that they can see it's very possible for them to achieve too. There's a tendency for us to feel like 'I'll never be a police chief' or 'I'll never be a police lieutenant or sergeant or even a police officer.' Here I am, though, just one example that you can achieve these things, that you should seize any opportunity you get. The job posting for this position didn't say they were looking for an African American police chief, it said 'police chief.' I am not in this position because of the color of my skin, I'm here because I'm qualified. This is a prestigious institution, and Lab management entrusts its security to me. It's a tremendous responsibility that I don't take lightly."
The AAAG is not only a catalyst for positive growth and change at the Laboratory, but a beneficial resource for members to share professional, cultural, and personal experiences. The group organizes Scholarships and Awards that lift up scholars and researchers and host a number of events throughout the year that bring in the larger lab community.
"What really makes the AAAG such a good organization is that its members are so welcoming and work with so many different communities at the Lab," said Rudder. "In a position that really benefits from getting to know the Lab as a whole, they were such a great hub to connect from. The employee resource groups here really support each other and encourage everyone to participate."
Another key function of the AAAG is to facilitate mentorship and promote career development. While Black History Month remembers the figures and contributions of the past, it's also a time to look toward a brighter and more equitable future.
"Mentorship is an investment in the future," said Rudder. "We're a national laboratory, but we're also a part of the community. There are high schools down the block, there are universities not too far from us, and it's important to let them know we're here and we want to help. Some students have an interest in STEM but may not know where to start. There are so many resources we can point them to and opportunities for mentorship available here."
In the scientific community, it's important to acknowledge the long and often difficult history of black scientists, engineers, and mathematicians and the biases they still face today. The incredible legacies left by African Americans in STEM often gets overlooked, but their contributions echo into the present and future. The first successful heart surgery in 1893 (Daniel Hale Williams), the invention of the Far UV Electrographic Camera (George Robert Carruthers), uncovering cholesterol's impact on cardiovascular health (Marie Maynard Daly), revolutionizing FDA inspections through advanced spectrophotometry techniques (Alma Levant Hayden), are just a few of their contributions. Did you know that the popular Super Soaker toy was invented by an African American aerospace engineer who worked on stealth technology for the U.S. Air Force and several projects for NASA (Lonnie G. Johnson)? So many things in our daily lives were born from the imagination, ingenuity, and tenacity of Black Americans, and many of us don't realize it.
"Black History Month provides an opportunity for us all to celebrate and share the rich history and heritage of Black Americans that is full of talent, resilience and beauty," said McKinney. "It is a time to be intentional in reflecting and honoring the lives of the extraordinary individuals that fought for our rights and freedom. It means highlighting the hidden stories and achievements of African Americans and to further educate ourselves and others about our impact, past and present. It's a time to have informative and inspirational conversations. It's a time to remember the pain we endured and the strength that grew from it."
Brookhaven National Laboratory is supported by the Office of Science of the U.S. Department of Energy. The Office of Science is the single largest supporter of basic research in the physical sciences in the United States and is working to address some of the most pressing challenges of our time. For more information, please visit science.energy.gov.
Follow @BrookhavenLab on Twitter or find us on Facebook.
2023-21022 | INT/EXT | Newsroom