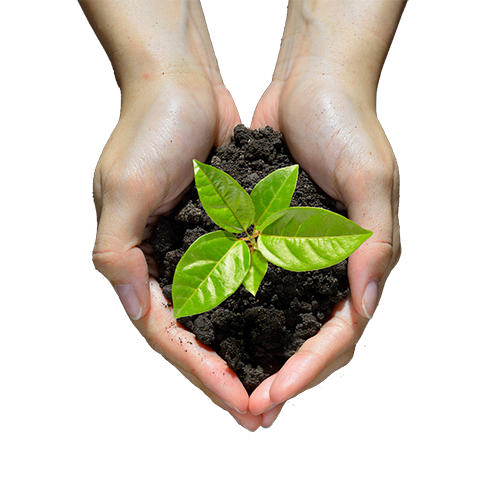 Brookhaven celebrates Earth Day 2022!
On Earth Day, learn about what you can do to help preserve and protect our shared environment – at the Lab, in our community, and beyond.
1
Preserve the Earth
Get outside. Enjoy a walk and view nature. Take some pictures of the beauty you find and submit them in the photo contests. You could win a prize!
2
Protect the Earth
Reduce your impact. Use canvas grocery bags, reusable coffee cups, and reusable straws.
3
Provide for the Earth
Take action such as reducing your shower time or buying your produce package free.
The Lab's Earth Day Activities
The Office Swap 4/21, 11 a.m. – 1 p.m., Berkner Room D
It's Back! A great annual tradition: The Office Swap. Support Brookhaven Lab's Housekeeping Standard to help ensure a safe, healthy, and clean environment for all workers. Clean out your office, conference rooms, and supply closets and get rid of clutter! Bring unwanted supplies to Berkner Room D and swap or just take what you need – for free! For more information about the Annual Office Swap contact Carol Shea (Ext.6033).
Food Fete, 4/21, 11 a.m. – 1 p.m., Berkner
A special Earth Day Food Fete! Come for lunch, stay and visit the Earth Day events. Vendors will have great lunch selections as well as treats you can take home to your pets.
Hybrid and Electric Vehicle Showcase, 4/21, 11 a.m. – 1 p.m. Berkner Circle
Come by to see what's new in the world of electric vehicles, hybrid electric vehicles, and plug-in hybrid electric vehicles. Learn about the benefits of owning an energy-efficient vehicle and how you can help reduce air emissions while enjoying increased fuel economy. For more information, contact Jeff Williams (Ext. 5587).
Photography Contest Winners Announced, 4/21, 11 a.m.
We'll announce the winners and share an online album of all the entries. You'll get to see the wonderful photography taken by Brookhaven Lab staff—and the children of Lab staff—who participate in the contest. In addition to entering the Lab's Earth Day Photo contest, consider entering the U.S. Department of Energy's (DOE) Photo Contest.
CMAS Weather Instrumentation Mobile Laboratory, 4/21, 11 a.m. – 1 p.m., Berkner Circle
The Lab's Center for Multiscale Applied Sensing mobile laboratory will be in front of Berkner with a team scientist available to answer questions.
Garden Club Presents "Environmentally Sustainable Lawn Care & Alternatives," 4/18, Noon
A recording will be shared below after 4/18
The BERA Garden Club is a group of Lab employees and retirees who meet monthly to share practical and creative ideas for gardening on Long Island. The club meetings are typically held the third Monday of every month from Noon to 1 p.m. Currently, meetings are virtual, but the plan is to start holding hybrid meetings in the coming months. View our latest presentation "Environmentally Sustainable Lawn Care" - available after 4/18.
In addition to discussions and hosting various presenters, the Garden Club, with Grounds support, will maintain the garden located at the Brookhaven Square park.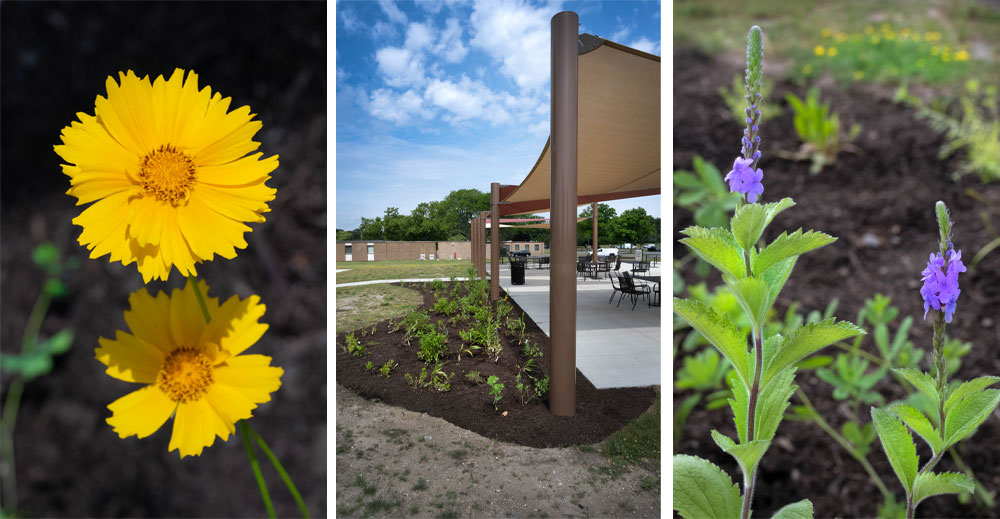 Come by to enjoy the garden, which contains plantings of all native, pollinating-insect friendly, and drought-resistant plants.
Outside Observation with OEP, 4/19
Head outside with your family and Brookhaven Lab's Office of Educational Programs to learn about aspects of science that occur around us every day. Explore the research being conducted at the Lab on Environmental Protection and how scientists learn about animals living on site. Participants will practice using skills for tracking animals and observing changes in our environment. Join the Zoom event on April 19 at 6:30 p.m. to participate with the whole family. The content of this program is recommended for families with children in elementary school. Registration required.
Jones Beach Energy and Nature Center, 4/22: Q&A and Presentations with Lab Scientists plus CMAS Mobile Lab Visit
On Friday, April 22, the Jones Beach Energy and Nature Center will host the Lab's CMAS mobile laboratory and feature presentations and question-and-answer sessions with Lab scientists. Details
Jones Beach Energy & Nature Center Exhibitions: 9 a.m. to 4:30 p.m. ET
The Jones Beach Energy & Nature center offers outdoor exhibits that engage the coastal landscape, including an outdoor classroom, sensory playground, pollinator garden and "Fauna Footprints" path. Indoor exhibits cover Long Island's energy networks, "the power of nature," and the "nature of energy," including scientific discoveries at Brookhaven Lab inspired by nature.
Welcoming remarks by LIPA and Brookhaven Lab: 10:45 a.m., 12:45 p.m. ET
Leaders at LIPA and Brookhaven Lab welcome attendees to the day's lecture series, sharing each institution's climate and energy-related missions. These remarks will be held in-person and streamed live on Zoom.
Energy, Climate, CO2 & You: 11 a.m. ET
Stephen E. Schwartz, atmospheric scientist at Brookhaven Lab, presents an interactive talk designed for elementary and middle school children and their families. Schwartz will encourage active audience participation to demonstrate the scientific connections between human activity, CO2, energy, and climate. This talk will be held in-person and streamed live on Zoom.
Brookhaven Lab Mobile Observatory Viewing: 12 p.m. to 2:30 p.m. ET
Brookhaven Lab's mobile observatory studies urban microclimates across the Nation. Brookhaven scientist Katia Lamer is bringing the observatory to the Jones Beach Energy & Nature Center and will be available to answer your questions about this state-of-the-art research tool.
Wildfires and Their Contribution to Climate Change: 1 p.m. ET
Brookhaven scientist Art Sedlacek will give a presentation about his experience studying wildfires and their contribution to climate change. This talk will be held in-person and streamed live on Zoom.
Earth Day 2022 Photo Contest
Enter your photo in the 2022 Earth Day Photo Contest. There are four categories this year.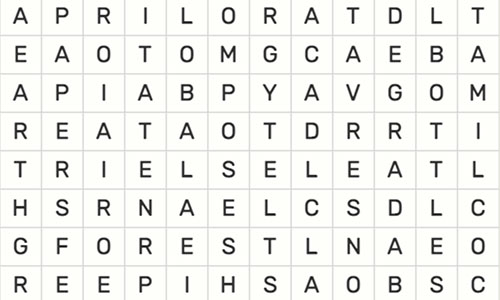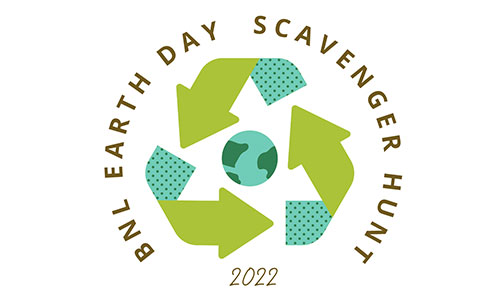 Scavenger Hunt
Take part in an Earth Day scavenger hunt in your community. Download the checklist and mark off what you find. Send a photo or two of your items/activities with your list to knoren@bnl.gov. Submissions received by April 24 will be entered in a drawing to win a smartphone microscope!
Download a copy of the Plant Information Sheet
Learn about the plants being given later this year. This information sheet has details on care and its place in nature.