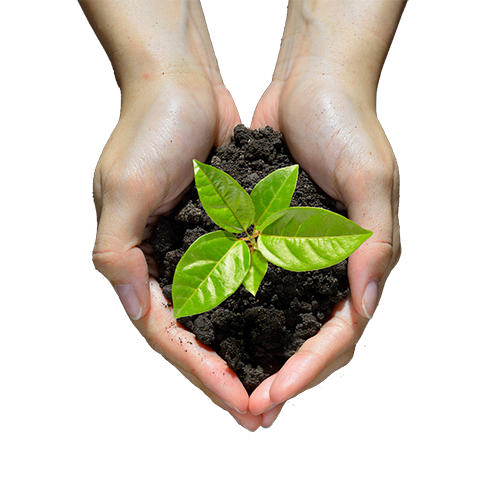 Brookhaven celebrates Earth Day 2023!
At Brookhaven Lab, we protect the environment by carefully planning work to prevent incidents. We preserve the future by integrating "net-zero" concepts into facility design to reduce carbon emissions and eliminate waste in order to help reduce the future impact of climate change. We preserve the beautiful campus on which the Lab is situated through planting for pollinators, vegetation management, and prescribed fire for ecosystem support and risk reduction from wildland fires.
On Earth Day, learn about what you can do to help preserve and protect our shared environment – at the Lab, in our community, and beyond.
1
Preserve the Earth
Get outside. Enjoy a walk and view nature. Take some pictures of the beauty you find and submit them in the photo contests. You could win a prize!
2
Protect the Earth
Reduce your impact. Use canvas grocery bags, reusable coffee cups, and reusable straws.
3
Provide for the Earth
Take action such as reducing your shower time or buying your produce package free.
Garden Club Presents "The Hummingbird Garden"
April 17, Noon
Create the proper habitat for these magical creatures by providing them with nectar sources from appropriate flowers and sugar feeders. If you build the right garden for them, they will come! Discover amazing facts about these tiny birds while viewing photographs of them in action.
The BERA Garden Club is a group of Lab employees and retirees who meet monthly to share practical and creative ideas for gardening on Long Island. The club meetings are typically held the third Monday of every month from Noon to 1 p.m. Currently, meetings are virtual, but the plan is to start holding hybrid meetings in the coming months.
In addition to discussions and hosting various presenters, the Garden Club, with Grounds support, will maintain the garden located at the Brookhaven Square park.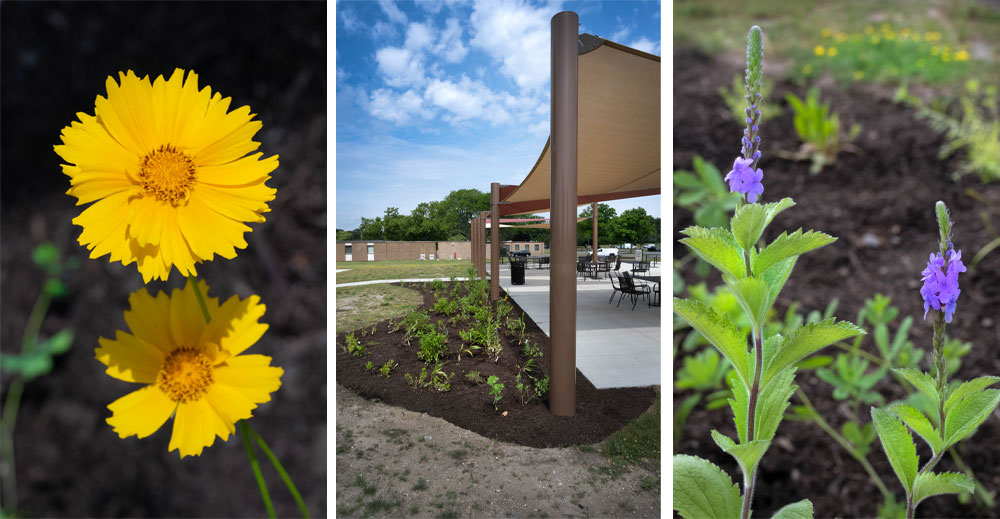 Come by to enjoy the garden, which contains plantings of all native, pollinating-insect friendly, and drought-resistant plants.
Town of Brookhaven Materials Recovery Facility Tour
April 17, Noon, and April 26, 7:30 a.m. Registration Required
The Town of Brookhaven's Materials Recovery Facility or MRF (pronounced "Murf") initially opened in 1991 allowing residents of the town to recycle. The facility was upgraded in 2020 after a multi-million dollar investment by Winters Bros., who operates the new state-of-the-art recycling MRF, which is the largest and most technologically advanced on Long Island. After your recyclables are collected, they are taken to the MRF to be screened, separated, and prepared for recycling. Join us for an hour tour of the MRF when the commingled containers (metal and plastic) recycling stream is being sorted. Visitors will see a combination of mechanical, optical, and manual sorters utilized to separate recyclables, a system that can process up to 38 tons per hour of paper and cardboard recyclables, and 10 tons per hour of plastic and metal recyclables.
Participants must register due to space limitations. There are two tour options available, Monday, April 17, at noon, and Wednesday, April 26, at 7:30 a.m. You will receive an email and calendar invite as a confirmation of your registration. Participation is confirmed on a first-registered basis.
The MRF is located at the Town's landfill complex: 350 Horseblock Road, Brookhaven, NY 11719 (approximately 10-15 minutes from the Lab). When you arrive, proceed to the information booth next to the scale for directions. Please meet at the MRF promptly at the start of your registered tour time.
Safety is our number one priority! You must wear long pants and closed-toe shoes (no sandals or flip-flops). Participants will be issued personal protective equipment (PPE) and will be required to wear the PPE throughout the tour. You must stay with the group and listen to and obey instructions of the tour guide. Sorting takes place on the second floor, which will require guests to climb one flight of stairs (there is no elevator).
For more information, contact Kristyn Noren (Ext. 2400). Please understand that this is an industrial facility tour and the materials that come into the facility can be unpredictable, resulting in an occasional shutdown for unexpected maintenance. In the event this happens, registered participants will be contacted.
Jones Beach Energy and Nature Center
April 22, 10 a.m. - 2 p.m.
Brookhaven Lab celebrates Earth Day in the community at the Jones Beach Energy and Nature Center in Wantagh, on Saturday, April 22. The Jones Beach Energy & Nature Center explores the relationships between human beings, energy systems, and environmental stewardship. Located on the West End of Long Island's iconic Jones Beach State Park, the Center offers permanent and rotating exhibits, public programs, and educational resources to help visitors understand and appreciate the coastal environment.
Free admission to the Center (Jones Beach State Parking fee applies $8 per car, NY State Empire Pass will be honored). For more information, contact Amy Engel (Ext. 8805)
The Office Swap +
April 26, 11 a.m. – 2 p.m., Berkner Room D
It's back! A great annual tradition with a new twist! The Office Swap. Support Brookhaven Lab's Housekeeping Standard as well as reduce the use of single use plastics to help ensure a safe, healthy, and clean environment for all workers. Clean out your office, conference rooms, and supply closets and get rid of clutter! Bring unwanted supplies and other reusable dishware to Berkner Room D and swap or just take what you need – for free! And, for the first time this year, reusable mugs, plates, utensils, etc. are welcome as we encourage you to use these instead of single-use plastics for your dishware needs. For more information about the annual Office Swap contact Carol Shea (Ext. 6033).
Food Fête
April 26, 11 a.m. – 1 p.m., Berkner
A special Earth Day Food Fête! Come for lunch, stay and visit the Earth Day events. Vendors will have great lunch selections and treats.
Hybrid and Electric Vehicle Showcase and Test Drive
April 26, 11 a.m. – 2 p.m., Brookhaven Center Parking Lot
Come by to see what's new in the world of electric vehicles and plug-in hybrid electric vehicles. Learn about the benefits of owning an energy-efficient vehicle and how you can help reduce air emissions while enjoying increased fuel economy. Vehicles will be on display in the Brookhaven Center parking lot and, new this year, employees will have the opportunity to test drive multiple electric vehicles (registration required for electric vehicle test drives). Test drive participants will be entered for a chance to win tickets to the Cradle of Aviation Museum. For more information, contact Jeff Williams (Ext. 5587).
Phase Out Plastic Pollution
April 26, 11 a.m. – 2 p.m., Berkner
Come by the "Phase Out Plastic Pollution" display to learn how to replace the use of single use plastics with environmentally friendly alternatives both on the job and at home. The Lab's new Single Use Plastic Phase Out Response Team (SUPPORT) will also be reporting back on its efforts to reduce the purchase and use of these types of plastics in Lab operations. The display will include incredible artwork made by a local artist, Barbara Kayo, out of plastic trash. Barbara's work gives life to the idea of sustainability with her representations of the sea life often threatened by the things we casually throw away. The display will be located at Berkner near the food fete. For more information, contact Debbie Bauer (Ext. 5554).
Forest Health Tour
April 26, 11 a.m. – Noon, North End of Berkner Parking Lot – Registration Required
Join us for a tour of the Lab's forests and get an introduction to pine barren ecology, learn about the threats to the health of these forests, and find out what we are doing to restore these complex ecosystems. Meet at the north end of the Berkner parking lot and we will then carpool to different forested areas of the Lab. Please wear shoes appropriate for walking on unpaved roads. For more information, contact Kathy Schwager (Ext. 8471). In the event of inclement weather, registered participants will be contacted.
Photography Contest Winners Announced
April 26, 10 a.m.
We'll announce the winners and share an online album of all the entries. You'll get to see the wonderful photography taken by Brookhaven Lab staff—and the children of Lab staff—who participate in the contest. In addition to entering the Lab's Earth Day Photo Contest, consider entering the U.S. Department of Energy's (DOE) Photo Contest.
CMAS Weather Instrumentation Mobile Laboratory
April 26, 11 a.m. – 1 p.m., Berkner Circle
The Lab's Center for Multiscale Applied Sensing mobile laboratory will be in front of Berkner with a team scientist available to answer questions.
Partner with OEP
April 26
The Earth Day team will partner with the Office of Educational Programs and Take Our Children to Work Day, to offer lots of fun activities for the children on site with prizes and giveaways! The team will host a scavenger hunt where participants are entered to win a mystery prize. There will be a Jeopardy Game hosted in Berkner Hall where the children will test their knowledge on the Earth, sustainability, and climate change.
Earth Day 2023 Photo Contest
Enter your photo in the 2023 Earth Day Photo Contest. There are four categories this year.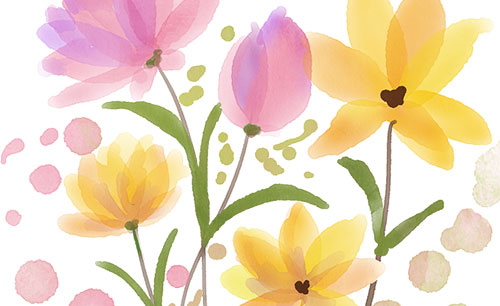 Earth Day Painting Class, Presented by BERA
Monday, April 24, 5:30 p.m. - Berkner Cafeteria
Sign up in the BERA Store: Tues. - Thurs., 11 a.m. to 2 p.m.
$25 includes painting supplies, instruction, and "Happy Hour" refreshments.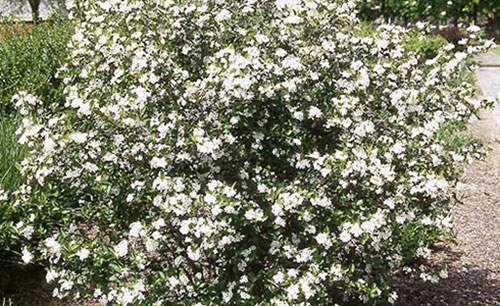 Download a copy of the Plant Information Sheet
Learn about the plants that will be available to employees later this year. This information sheet has details on care and its place in nature.