What is the MAGLEV Competition?
Registration will open on December 14, 2023.
In this competition, you will learn about MAGLEV technology and use math, science, and technology principles to optimize the design of a MAGLEV vehicle. Long Island, like so many areas, has traffic congestion problems. Many experts believe the best way to solve this problem is to design new transportation systems. One approach is to develop "MAGLEV" vehicles that float over a fixed track, supported (levitated) and driven by magnetic fields. This is like flying with lift provided by magnets instead of wings.
Who Can Participate?
This competition is suitable for all 6th, 7th, and 8th grade students with their teachers.

MAGLEV Competition
Competition Agenda
9:00 a.m.–11:30 a.m.
Student Vehicle Testing and Adjustments
11:30 a.m.–12:30 p.m.
Student Lunch (bring your own)
12:30 p.m.–1:00 p.m.
Trophy Presentations
What are the Rules?
The competition information page contains all the rules along with some helpful information for working on your design.
How Do I Register?
A teacher will register the top 15 maglev vehicles created at their school. If you are a teacher with students who would like to participate, register your students here.
Student Design Portfolio
The steps in this Design Portfolio will help you complete your MAGLEV vehicle design. Writing down what you did or found in each step will help you and others learn from your work.
It will also help the competition judges understand your design approach. The design process begins with a Problem Statement. Here you should state exactly what your design is trying to accomplish. Next, under Investigation, list the questions you will have to answer to come up with a successful design.
The remaining steps take you through the rest of the design process. As you complete your design, fill in your responses to each step. You may add tables, charts, drawings or anything else you think will help you and your readers understand what you did.
Important Dates
| | |
| --- | --- |
| December 14, 2023 | General registration opens |
| March 8, 2024 | General registration closes |
| March 20, 2024 | Date of Competition |
Competition Information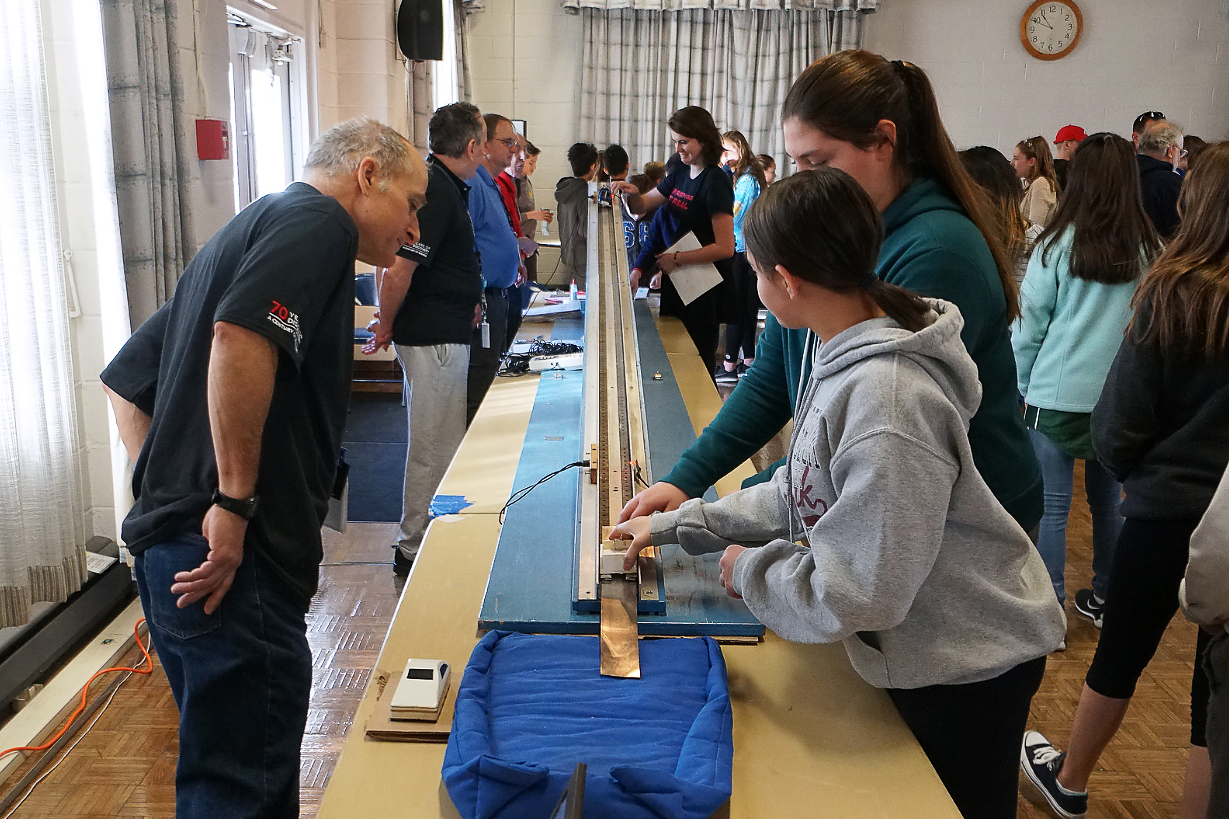 Notice: This event falls under Exemption B (Meetings to consider internal agency business matters held in Federal facilities. This exemption would include activities such as meetings that take place as part of an organization's regular course of business, do not exhibit indicia of a formal conference as outlined above, and take place in a Federal facility.)