Gospel Fest at Brookhaven Lab, November 3
October 16, 2012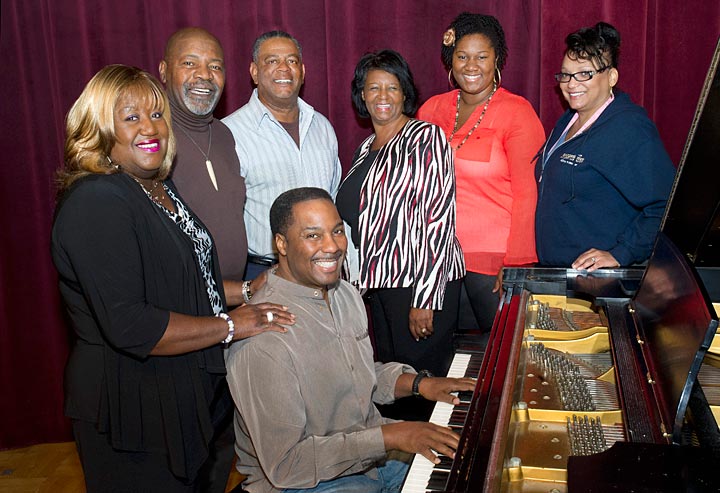 enlarge
Some members of Brookhaven Lab's African American Affinity Group
Upton, NY — The African American Affinity Group at the U.S. Department of Energy's Brookhaven National Laboratory will host a Gospel Fest on Saturday, November 3, at 6 p.m. in the Lab's Berkner Hall. The concert is open to the public. All visitors to the Laboratory 16 and older must bring a photo I.D.
Among those performing will be Brookhaven Lab retiree and poet Robert Brown, two-time Gospel Fest winner Minister Michael Davis, Pastor Charlotte Holly, the "Heaven Sent" Gospel group singers, 2011 Gospel Fest winners Daphne's Divine Dance group and, from BNL, singer Arthur (Skip) Anderson with accompanist George Yancy and vocalist Rosa Palmore.
Tickets for the concert are $15 and will be available at the door the day of the show. For advance ticket information, contact Tanya Collins, tcollins@bnl.gov or Patrice Greenwood, greenwood@bnl.gov. Doors open at 5 p.m.
2012-11462 | INT/EXT | Newsroom