Contact:
Peter Genzer
, (631) 344-3174 | Written by Kay Cordtz
The Entrepreneurs' Network Hosted at Brookhaven Lab Presents 'Stories from the Front: The Entrepreneurial Experience' on January 14
December 13, 2012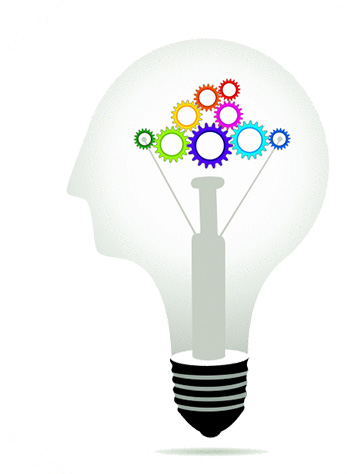 UPTON, NY – The U.S. Department of Energy's Brookhaven National Laboratory will host a panel discussion titled "Stories From The Front: The Entrepreneurial Experience" on Monday, January 14, from 5 to 7:30 p.m. This is the first meeting of Entrepreneurs' Network hosted at Brookhaven Lab in 2013, following on from the popular Entrepreneurs' Foundation Workshop series.
At the January 14 event, successful entrepreneurs will offer their insights into starting and building companies for growth, and will share experiences and inspiration from their start-up journeys.
The Entrepreneurs' Network program at Brookhaven Lab is open to the public. There is a $10 fee for advance online registration, which is encouraged. Registration at the door is $15. To register online, visit www.bnl.gov/efw. All visitors to the Laboratory 16 and older must bring a photo ID.
The agenda includes registration and networking from 5 to 5:30 p.m., panel presentations and an interactive discussion from 5:30 to 6:30 p.m., and more networking with refreshments from 6:30 to 7:30 p.m.
The Entrepreneurs' Network is co-sponsored by Hoffmann and Baron, LLP and by Nixon Peabody, LLP, with the support of the NY State Small Business Development Center and Stony Brook University.
The moderator for the panel discussion will be Walter G. Copan, manager of Brookhaven Lab's Office of Technology Commercialization and Partnerships.
Speakers include:
James A. Hayward
James A. Hayward, Chairman, President and CEO of Applied DNA Sciences.
With over 20 years of experience in the biotechnology, pharmaceutical, life science and consumer product industries, Hayward is actively involved in the global effort to ensure the authenticity of products and the protection of global supply chains from counterfeiting and diversion. Patented and applied in over a billion products throughout the world, the Company's SigNature® DNA markers are unique, botanical, "green" DNA sequences that can help preserve the quality and integrity of products from pharmaceutics to cosmetics.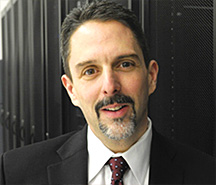 Tyler Roye
Tyler Roye, CEO of GroupGifting.com
Tyler Roye is the CEO of startup, GroupGifting.com, and is a founder and Vice-Chairman of the Long Island Software and Technology Network (LISTnet). Founded in 2011 by a group of proven tech entrepreneurs, GroupGifting.com develops innovative sales and marketing campaigns leveraging social and mobile technologies to revolutionize gift giving. The company's programs create a fun and social experience for consumers while helping retailers unlock the viral potential of gift giving in social spaces. Roye has worked with the "Lean Startup" approach to help this new venture navigate its early years. The Lean Startup philosophy is based on principles of lean manufacturing and streamlined use of resources toward validating a startup's business model and building the company.
Brookhaven National Laboratory, in partnership with the Small Business Administration, Stony Brook University, and the New York State Small Business Development Center at Stony Brook developed the Entrepreneurs' Network and the Entrepreneurs' Foundation Workshop Series to support entrepreneurs, scientists and members of the business community interested in starting and growing technology companies.
Brookhaven Lab is located on William Floyd Parkway, one-and-a-half miles north of Exit 68 of the Long Island Expressway.
2012-11477 | INT/EXT | Newsroom