The following news release was issued today by the Interactions Collaboration, an international community of particle physics communication specialists. Finalists in the Global Physics Photowalk competition were selected from local competitions around the world. Brookhaven Lab held its local competition in May. For more information about Brookhaven's photowalk and to see the winning photos, visit https://www.bnl.gov/photowalk/
Cast Your Vote for the Best Big Physics Picture of 2018
Global competition combines beauty, science and weirdness from laboratories around the world
August 27, 2018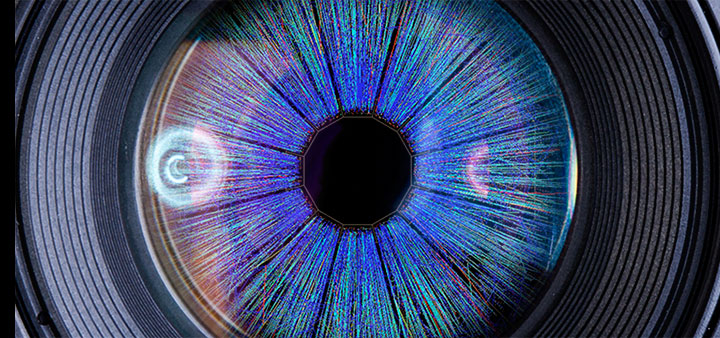 Voting is now open for the 2018 Global Physics Photowalk competition. We're choosing the top three Big Physics pictures of the year, and we need your help!
Through the eyes of hundreds of amateur and professional photographers around the world, the Global Physics Photowalk offers a rare glimpse into the people, engineering and technology behind some of the world's most inspiring, amazing and sometimes weirdest science.
The 17 participating laboratories study science topics ranging from exploring the origins of the Universe to better understanding how our planet's climate works, and from improving human and animal health to helping deliver secure and sustainable food and energy supplies for the future.
Each lab held their own local competition, and has now entered their top three images into the global competition. From those images, a public online vote will choose the top three, while a panel of expert photographers and scientists will also choose their three favourites.
We invite you to explore some of the world's most intriguing scientific laboratories at www.interactions.org/photowalk where you can cast your votes. Each participant can vote only once online.
Voting closes at 23:59 US West Coast time on Sunday 16 September.
(* 02:59 US East Coast 10 Sept / 08:59 West European 10 Sept / 14:59 Beijing 10 Sept)
Winners will be publicly announced on Sunday 1 October, at the international Association of Science-Technology Centers (ASTC) annual conference in Hartford, Connecticut.
The competition is offered by the Interactions Collaboration of global physics laboratories, and is supported by the Royal Photographic Society and Association of Science-Technology Centers (ASTC).
Further information about the 2018 Global Physics Photowalk, including participating laboratories, is available at the Interactions website.
Press Contact:
Terry O'Connor
Interaction Collaboration
terry.o'connor@stfc.ac.uk
+44 77 68 00 61 84
The Interactions Collaboration:
The Interactions Collaboration (Interactions.org) seeks to support the international science of particle physics and to set visible footprints for peaceful collaboration across all borders. Members of the Interactions collaboration represent the world's particle physics laboratories and institutions in Europe, North America, Asia and Australia, with funding provided by science funding agencies from many nations. The collaboration also developed and maintains the www.darkmatterday.com website.
The Royal Photographic Society:
The Royal Photographic Society is a registered UK charity, supported by its 11,600 members. Founded in 1853, to promote the art and science of photography, its objectives today are to educate members of the public, promote the highest standards, and to encourage the public appreciation of photography. It does this through public events and activities, exhibitions, and its educational activities. See: www.rps.org
Association of Science-Technology Centers:
The Association of Science-Technology Centers (ASTC) is a global organization providing collective voice, professional support, and programming opportunities for science centers, museums, and related institutions, whose innovative approaches to science learning inspire people of all ages about the wonders and meaning of science in their lives. ASTC has more than 650 members in nearly 50 countries around the world. Our members reach over 95 million visitors each year and offer programs to inspire youth, train educators, and engage the public in science's vital role in solving the crucial problems facing society and helping communities build towards an aspirational future.
The ASTC 2018 Annual Conference will convene attendees from across science centers, museums, and the informal STEM engagement community from September 29 – October 2, 2018 in downtown Hartford at the Connecticut Convention Center and our host member institution, the Connecticut Science Center. Visit: www.astc.org
2018-13070 | INT/EXT | Newsroom