Erick Hunt to Lead Strategic Partnership Programs Office
February 19, 2021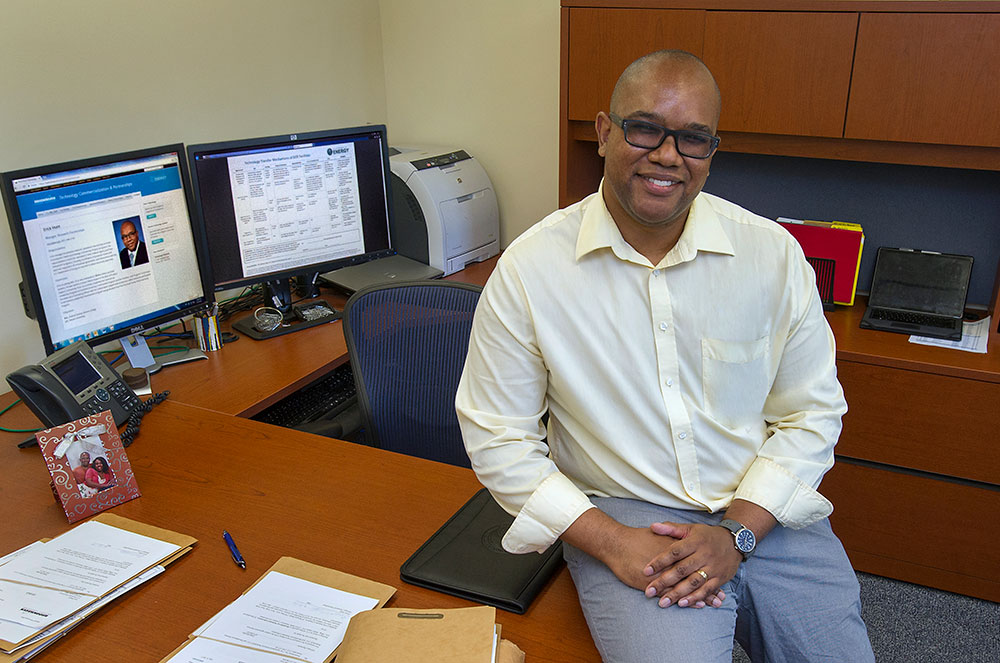 enlarge
Erick Hunt
UPTON, NY—The U.S. Department of Energy's (DOE) Brookhaven National Laboratory has named Erick Hunt to lead the Lab's Strategic Partnership Programs (SPP) Office, effective Jan. 1, 2021.
In his new role, Hunt will manage the Lab's partnership activities and build relationships with non-DOE sponsors within federal agencies, universities, and private entities.
While most research conducted at Brookhaven Lab is financially supported by DOE, SPP coordinates additional sponsored research initiatives in the form of interagency agreements or grants. These initiatives help advance the Lab's research goals and enable Brookhaven scientists to assist its partners with research related to homeland security, medical challenges, and more.
"I am pleased to be working with the dedicated professionals in Brookhaven's Strategic Partnership Programs Office to advance technology transfer, commercialization activity, and economic development for the benefit of the entire Laboratory," Hunt said.
First starting at Brookhaven Lab in 2017, Hunt was hired as Manager of Research Partnerships. Over the past year, Hunt worked in a detail position as a commercialization executive at DOE's Office of Technology Transitions. There, his primary role was to lead the office's university partnerships, workforce development, and STEM outreach endeavors. He returned to the Lab from DOE late last year.
Hunt originally came to Brookhaven from Oerlikon Metco—a Swiss manufacturing company that produces thermal spray coatings—where he served as the head of contract management and compliance activities. Prior to his experience at Oerlikon, Hunt was a contract manager for military equipment at BAE Systems, a defense and aerospace firm.
Hunt earned his J.D. from Stetson University, M.A. in Work and Labor Policy from Empire State College, and a bachelor's degree in political science from Boston College.
Brookhaven National Laboratory is supported by the U.S. Department of Energy's Office of Science. The Office of Science is the single largest supporter of basic research in the physical sciences in the United States and is working to address some of the most pressing challenges of our time. For more information, visit https://energy.gov/science.
Follow @BrookhavenLab on Twitter or find us on Facebook.
2021-17709 | INT/EXT | Newsroom