Contact:
Peter Genzer
, (631) 344-3174 | Written by Kelly Zegers
Christina Australie Named Brookhaven Lab's Labor Relations Manager
August 8, 2022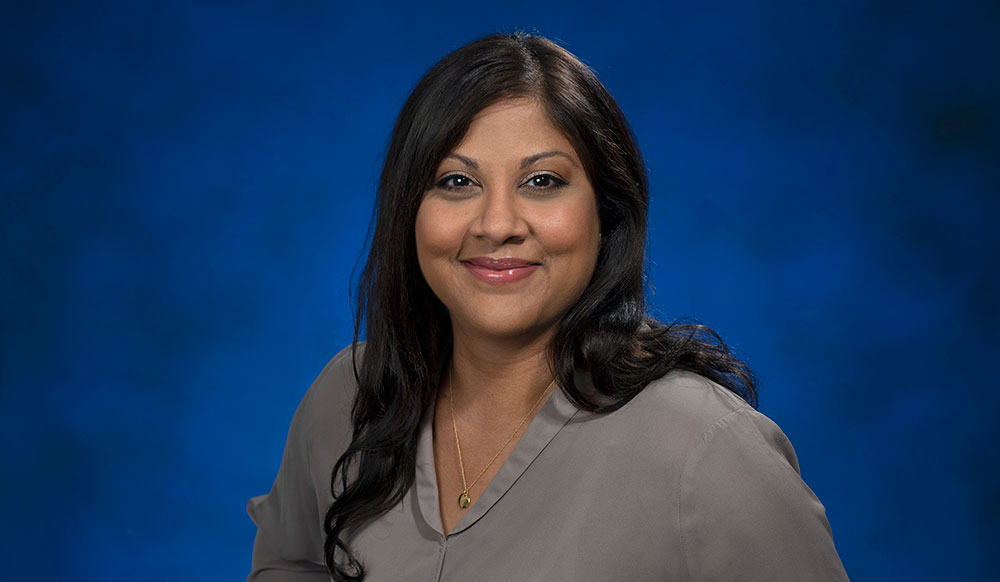 enlarge
Christina Australie
UPTON, NY—Christina Australie, an accomplished labor and human resource professional, has been named Labor Relations Manager at the U.S. Department of Energy's Brookhaven National Laboratory, effective July 1, 2022.
Australie has been serving in the manager role on an interim basis since April.
"The Brookhaven Lab community has been very supportive to me during my tenure in Labor Relations," Australie said. "The managers and union leadership have always taken the time to advance my understanding of the pivotal roles they play in the Laboratory's mission. My goal for Labor Relations is to continue to communicate, collaborate and create productive working relationships based on the mutual respect we have for each other's work and our contributions to the Laboratory's success."
In her new role, Australie is responsible for administering the Brookhaven Lab's labor strategy, training supervisors in labor relations and related areas, and negotiating, interpreting, and administering contracts for the three unions at the Lab that represent about 400 employees—the International Brotherhood of Electrical Workers, Suffolk County Security Police Association, and United Steelworkers.
"We're excited to have Christina take on this important position in which she will continue to use her expertise to support those who help Brookhaven Lab achieve its goals and everyday operations," said Robert Lincoln, Associate Laboratory Director for Human Resources.
Australie joined the Lab in March 2013 as a senior human resources representative and was promoted to Labor Relations Business Partner in 2015. In addition to her role as Labor Relations Business Partner, Australie has managed Absence Management, where she made significant contributions establishing and implementing the program.
Prior to joining the Lab, Australie had 12 years' experience in labor relations and human resources in private industry and law firms. She has a bachelor's degree from Pennsylvania State University in industrial/organizational psychology and a J.D. from Touro Law Center.
Brookhaven National Laboratory is supported by the Office of Science of the U.S. Department of Energy. The Office of Science is the single largest supporter of basic research in the physical sciences in the United States and is working to address some of the most pressing challenges of our time. For more information, please visit science.energy.gov.
Follow @BrookhavenLab on Twitter or find us on Facebook.
2022-20731 | INT/EXT | Newsroom