Nonprofits: Grant Application Deadline Approaching!
July 22, 2009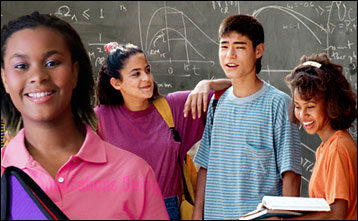 Applications for the 2009 BreakThru Mini-Grants, which total $25,000, are due by July 31 — so local nonprofits still have time to apply! BreakThru Mini-Grants provide funding for nonprofit programs that can support science and math programs for African American, Hispanic/Latino, and Native American youth in Suffolk County.
"By encouraging nonprofit community groups to help generate excitement and fun in learning about science and math, the Lab hopes these BreakThru Mini-Grants will contribute to improving scientific literacy and the development of a diverse talent source from which to draw for future work," said Jeanne Marie Petschauer of Brookhaven Lab's Community Relations Office. "As a world-class scientific research institution, we also hope such efforts can help reveal the many possibilities that exist in science, including how it can impact everyday lives and potential future careers."
Now in the second year of a two-year pilot program, BreakThru Mini-Grants are awards of up to $5,000 for programs that can increase interest and strengthen skills in science, technology, engineering, and math among 10- to 15-year-old African Americans, Hispanics/Latinos and/or Native Americans. The grants are funded by Brookhaven Science Associates, which manages Brookhaven Lab, and are administered by the Lab's Community Relations Office.
For more information and to apply, go to the BreakThru Mini-Grants website.
2009-1343 | INT/EXT | Newsroom