Brookhaven to Host Women Leaders in STEM 5/1-5/3
April 17, 2019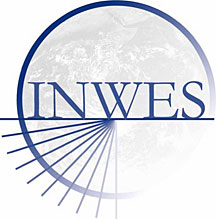 The International Network of Women Engineers and Scientists (INWES), a global network of organizations of women in science, technology, engineering, and mathematics (STEM) reaching more than 60 countries, will hold its next board of directors meeting at Brookhaven Lab May 1 through 3.
Gail Mattson, Brookhaven Lab's Director of Strategic Project Deployment, currently serves as the president of INWES for the 2018-2020 term.
"As Brookhaven Lab supports women leaders in STEM, hosting the INWES meeting is a great opportunity for employees to interact with women leaders from around the world," Mattson said.
While at the Lab, INWES board members will meet with members of Brookhaven Women in Science and members of the Lab's employee resource groups to share their professional successes and strategies for overcoming the challenges they faced on their journeys to their leadership roles. The board members will also explore opportunities for international students to study and conduct research at Brookhaven Lab.
"We also anticipate opportunities for informal mentoring relationships and networks to develop from this event," Mattson said. "These are successful women leaders in STEM fields who can serve as excellent role models."
Funding support for the INWES board meeting is provided by the Lab's Inclusion & Diversity Office as well as the office of Deputy Director for Operations Jack Anderson.
INWES' mission is to build a better future worldwide through full and effective participation of women and girls in all aspects of STEM. INWES became an official non-governmental organization operational partner with UNESCO (the United Nations Educational, Scientific and Cultural Organization) in 2008 and was granted Economic and Social Council (ECOSOC) status with the United Nations in 2017.
Learn more about INWES.
2019-14510 | INT/EXT | Newsroom