Talty Receives 2020 Gorman-Metz Scholarship
February 19, 2021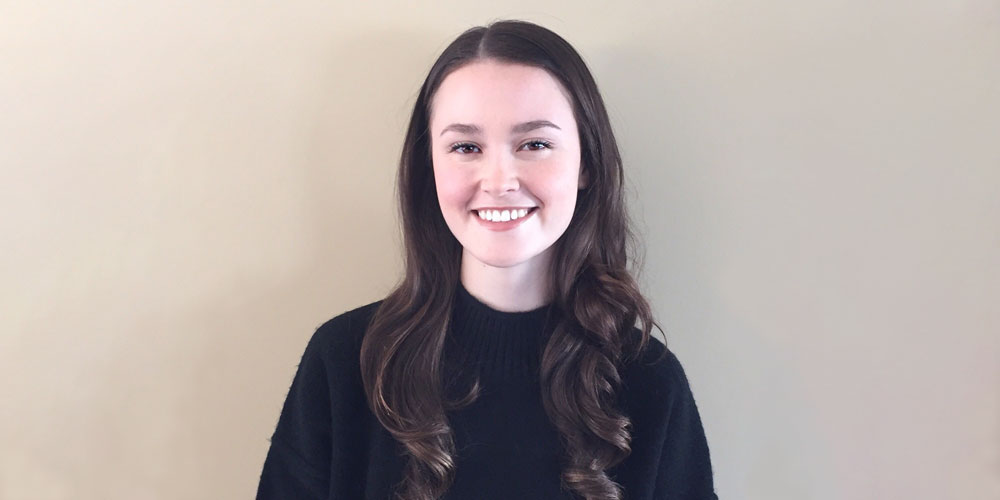 Erin Talty
Erin Talty is the 2020 Gorman-Metz Scholarship recipient. She is the daughter of Patrick Talty, an applications architect in the Lab's Collider-Accelerator Department.
The $5,000 Gorman-Metz Scholarship is awarded annually to a college student with a disability (as defined by the Americans with Disability Act) whose parent is a current employee, a retiree, or who passed away while an active employee at the Lab. The scholarship was established through the generosity of Donald and Dorothy Metz, who both had long careers at the Lab, and is named in memory of the Metz's parents. It was first awarded in 1997.
Talty, a 2017 graduate of Mineola High School, is now enrolled in the accelerated bachelor's/master's program in mechanical engineering at Stony Brook University. Her goal is a career in the aerospace industry, inspired by witnessing a space shuttle launch at Cape Canaveral when she was 10 years old.
Talty has been living with the effects of severe ulcerative colitis and was diagnosed in 2016, during her junior year of high school. Since then, she has undergone multiple surgeries to treat the illness. Despite living with a persistent medical issue, she has pursued and achieved high academic performance, in high school and now in college. At Mineola High School she was Science National Honor Society vice president. At Stony Brook, where she is studying as part of the Women in Science and Engineering Honors Program, she has received the Presidential Scholarship, is a member of the Stony Brook chapter of the American Institute of Aeronautics and Astronautics, and has been recognized with membership in the Sigma Beta Honors Society.
The Gorman-Metz scholarship is administered by Brookhaven Lab, but a team at the National Center for Disability Services in Albertson, New York, selects the awardee. They assess academic records, references, career goals, and other factors. In the letter announcing their selection, they noted that Talty "is an amazing person and is very deserving of this scholarship…. Erin is a person who understands and accepts their disability and will not allow challenges to get in the way of successes."
Talty will be recognized during a virtual ceremony on Wednesday, Feb. 24, at noon. Planning to join her online that day will be Diversity, Equity & Inclusion (DEI) Office Manager Shirley Kendall, Biology Department Chair John Shanklin, and Stasia Scocca, co-chair of the Director's Office DEI Council. Also speaking at the ceremony will be Thomas Cox, nephew of Donald and Dorothy Metz.
To join the ceremony on Wednesday, Feb. 24 at noon, launch Zoom on your computer or mobile device. If prompted, use passcode 182028.
For more information about the Gorman-Metz Scholarship and the DEI Office, contact Menzel Smith-jones at Ext. 3164 or mjones@bnl.gov.
2021-17720 | INT/EXT | Newsroom