This Sunday, 8/1, Track Storms With the National Weather Service
July 30, 2010
This Summer Sunday, August 1, visitors are invited to Brookhaven Lab site to see how scientists at the National Weather Service forecast the weather and track storms across the New York metropolitan area. You'll be able to see a weather balloon up close, watch it soar at 3:30 p.m., and enjoy the Weather show.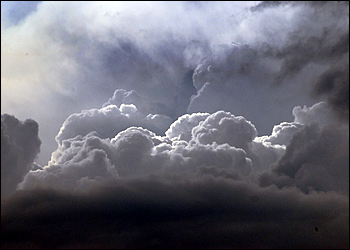 In addition, exciting science shows, tours of world-class science facilities, and entertaining activities for children and adults are all part of the free fun and learning opportunities offered to the public by BNL during Summer Sundays, which continue until August 8.
No reservations are needed to take part in Summer Sundays at the Lab, but visitors 16 and older must bring a photo ID. Visitors may arrive any time between 10 a.m. and 3 p.m. A different tour and exciting new science show will be featured each week. Arrive early to avoid crowds and to take advantage of the full program.
The last facility visit takes place at 3 p.m. each week, and science shows will be held at noon, 1:30 p.m. and 3 p.m. each Sunday in Berkner Hall. A new hands-on exhibit, Creating Our Future, Sustainability by Design, will be available every Sunday in the Berkner Hall lobby. The cafeteria and gift shop, both in Berkner Hall, will be open from 10 a.m. to 3 p.m.
The next Summer Sunday, August 8, will be the last of this year:
August 8 — Atom-Smasher Extraordinaire: RHIC
Visit the Relativistic Heavy Ion Collider, a world-class particle accelerator where physicists recreate conditions of the early universe to study the fundamental forces of matter. Stump a physicist and be amazed by the wonders of Phenomenal Physics. This tour is appropriate for adults and children 10 and older.
For information, call 631 344-2651, or check our website, for Summer Sundays.
2010-1888 | INT/EXT | Newsroom