Doon Gibbs Named Interim Lab Director
December 13, 2012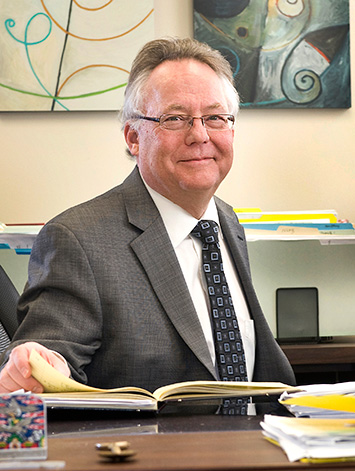 enlarge
Doon Gibbs
The Brookhaven Science Associates (BSA) Board of Directors has been conducting a search for the BNL Laboratory Director since Sam Aronson communicated to the BSA Board earlier this year that he intended to step down as Lab Director effective December 31, 2012. While the search is on-going, we have not yet identified a permanent replacement for Sam. The Board has asked Doon Gibbs to serve as the Interim Lab Director until a new Lab Director is identified, which will allow Sam to pursue other interests. We are pleased to announce that Doon has accepted the role of Interim Lab Director effective January 1,2013. Doon joined the Lab in 1983 and has served in a number of roles including Associate Lab Director for Basic Energy Sciences and most recently as the Deputy Director for Science and Technology. The Board has vested Doon in his new role with full responsibility for the leadership and direction of the Lab.
On behalf of the BSA Board of Directors, we want to extend our most sincere gratitude to Sam Aronson for his leadership and the many successes the Lab has achieved during his tenure as Lab Director. To that end, the Board is pleased that Sam Aronson will continue to make contributions to the Lab, returning to research and program management reporting to the Lab Director. Sam will also be serving as the Vice President of APS in 2013, on a track to becoming APS President in 2015.
We want to thank all BSA staff for your continuingcommitment to achieving our science mission and striving for operational excellence.
- Ron Townsend and Sam Stanley
BSA Board Co-Chairs
2012-3536 | INT/EXT | Newsroom