Updates for the User Community
inputs

from the CFN User Office
August 1, 2017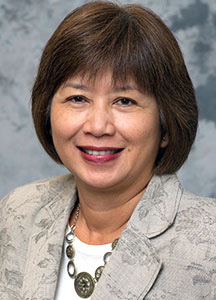 Grace Webster
Summer brings additional guests and visitors to Brookhaven Lab, so please be mindful of the runners, walkers, and bikers and follow the posted speed limit when driving around the site. Users should limit strenuous recreational outdoor activity when it is hot and humid. Most importantly, stay hydrated!
Upcoming CFN Deadlines
Proposal Submission Process
User Survey
Safety Reminders
Thank you to our user community for their continued support of and engagement with the CFN. Please continue to keep us informed of your awards, honors, and publications. Publicizing your discoveries and professional achievements helps us raise the profile of CFN, attract top scientists from around the world, and secure ongoing funding, especially during this time of budget uncertainty.
—Grace Webster
User Program Administrator and Outreach Coordinator
2017-12395 | INT/EXT | Newsroom
Subscribe to iCFN
Sign up to receive iCFN in your email inbox.