Safety Update
improvements

to CFN safety
January 15, 2020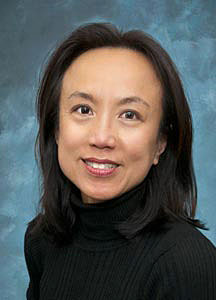 Wai-Lin Ng
Happy New Year, everyone! I hope you had a safe and enjoyable holiday season. As we begin 2020, I'd like to remind everyone about how important it is to drive safely and cautiously while entering and exiting the site.
Several weeks ago, a car collided with a school bus at the traffic light near the intersection of William Floyd Parkway and the entrance to the Lab. Both drivers, one of whom was a Brookhaven Lab employee, sustained injuries. This intersection is tricky due to the high speeds that many cars travel at and short distance between two adjacent intersections. Please, look both ways before crossing an intersection—even when you have a green light—and slow down.
According to the National Safety Council, the number of annual vehicle deaths is estimated at 40,000 (2019) for a third straight year. In the past five years, the trend has increased after years of decline since 1985. Everyone can play a role in reducing preventable roadway fatalities.
Especially with the recent completion of the construction of a new traffic circle at the Lab's main entrance, we need to keep roadway safety in mind. Please carefully navigate this roundabout by reducing your speed as you turn off from the parkway and drive along the road to the circle. When you arrive at the roundabout, yield to any pedestrians, bicyclists, and drivers who were there before you. While you are inside the roundabout, remain in your lane until you are ready to exit. Note that the speed limit through the traffic circle is 15 miles per hour.
If you have any traffic safety concerns or suggestions, please contact me (wailin@bnl.gov) or the Lab's Traffic Safety Committee (trafficcom@bnl.gov) directly.
—Wai-Lin Ng
ES&H Manager
2020-17019 | INT/EXT | Newsroom
Subscribe to iCFN
Sign up to receive iCFN in your email inbox.