Co-design Center for Quantum Advantage Quantum Computing Summer School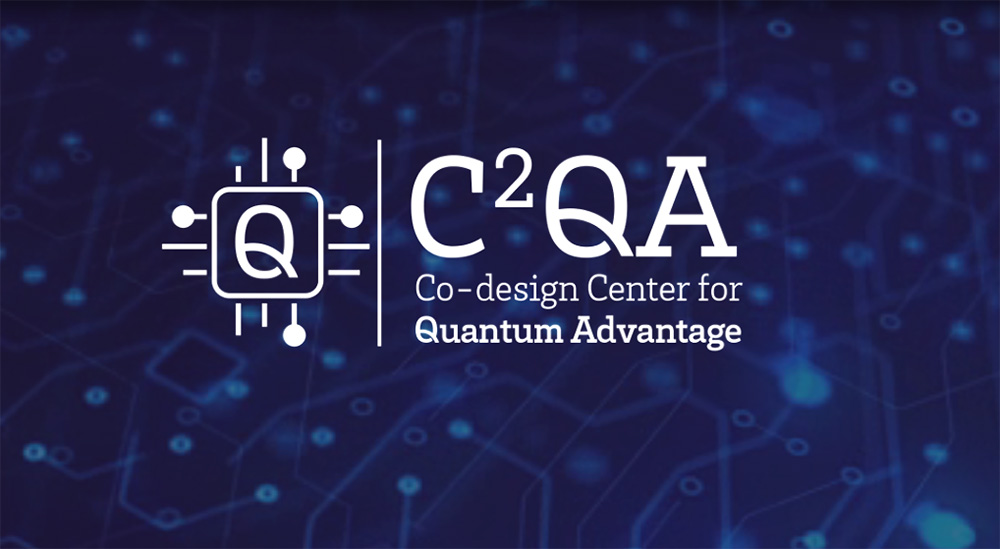 The Co-design Center for Quantum Advantage (C2QA) Quantum Computing Summer School is a six-week tutorial program introducing college students to the exciting world of quantum information science.
Program Benefits
The U.S. Department of Energy Office of Science has established five National Quantum Information Science (QIS) Research Centers. These centers will accelerate the transformational advances in basic science and quantum-based technologies needed to assure continued U.S. leadership in QIS, consistent with the National Quantum Initiative Act. Led by Brookhaven National Laboratory, the Co-design Center for Quantum Advantage (C2QA) is one of these centers building the fundamental tools necessary to create scalable, distributed, and fault-tolerant quantum computer systems.
The Quantum Computing Summer School provides undergraduate and graduate students with:
Introduction to quantum information science
Demonstrations and hands-on programming labs
Learn how quantum algorithms, when applied to specific problem domains, can outperform classical computers
Learn IBM Qiskit, a world-class software package for working with quantum computers at the level of pulses, circuits, and application modules
Lectures from experts in their field who are contributing to C2QA
A weekly stipend of $500
Students who successfully complete the workshop will be presented a certificate from Brookhaven Lab attesting to their skills in the Foundations of Quantum Programming
The workshop will be conducted remotely using Zoom web conferencing.
Eligibility Criteria
Currently enrolled full-time at an accredited U.S. institution AND have completed at least one semester as an undergraduate (at the time of application)
U.S. citizen or lawful permanent resident (green card holder) of the U.S.
Participants must have previously completed courses in computer science, integral calculus, and introductory physics
At least 18 years of age
Minimum GPA of 3.0
Application Requirements