Contact:
Peter Genzer
, (631) 344-3174 | Written by Kay Cordtz
Tony Jones Named Labor Relations Manager at Brookhaven Lab
May 6, 2016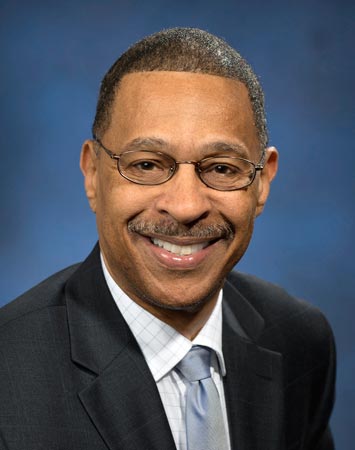 enlarge
Tony Jones
UPTON, NY — Tony Jones, a human resources leader with more than 25 years' experience, has been named Labor Relations Manager at the U.S. Department of Energy's (DOE) Brookhaven National Laboratory, effective March 28, 2016.
Jones comes to the Laboratory from Flex-N-Gate Corporation in Warren, Michigan, a multinational automotive parts manufacturer and supply-chain company, where he was director of labor relations and human resources, after serving in senior leadership positions at organizations in New York, Michigan, and Texas.
"I'm very excited to have Tony join Brookhaven Lab in this important role. His experience and expertise will be a great asset to the organization," said Robert Lincoln, Chief Human Resources Officer at Brookhaven Lab.
In this role, Jones is responsible for administering the Lab's labor strategy, training of supervisors in labor relations and related areas, and negotiating and administering contracts for the three unions at Brookhaven Lab that represent 392 employees—the International Brotherhood of Electrical Workers, Suffolk County Security Police Association, and United Steelworkers.
Jones earned his bachelor's degree in psychology from Fairleigh Dickinson University and his J.D. from Case Western Reserve University School of Law.
2016-11835 | INT/EXT | Newsroom