BWIS/AAAG Speaker: 'Realigning the Crooked Room in STEM,' 10/17
October 7, 2019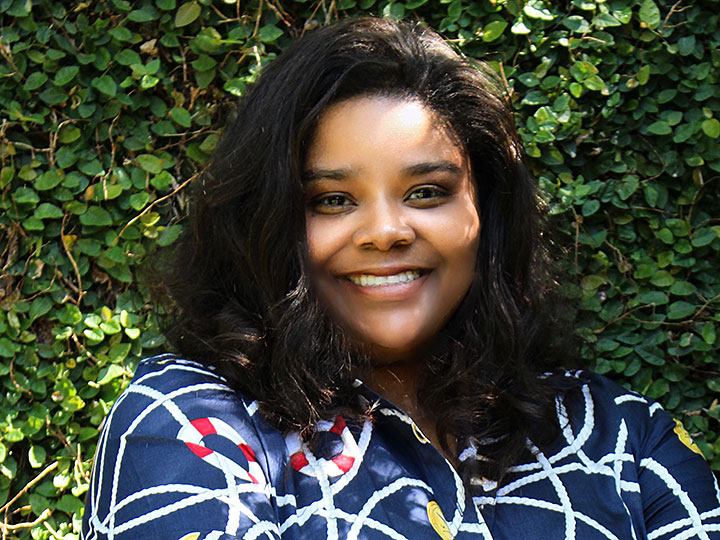 enlarge
Kimberly Jackson
Kimberly M. Jackson, vice-chair and associate professor of Chemistry and Biochemistry at Spelman College, will speak about novel therapeutic agents for hormone-refractory prostate cancer, as well as the role of minority women and minority-serving institutions in diversifying the science, technology, engineering, and math (STEM) pipeline in her talk, "Realigning the Crooked Room in STEM," at the U.S. Department of Energy's Brookhaven National Laboratory, on Thursday, Oct. 17, at 4 p.m. in the Hamilton Seminar Room (Bldg. 555).
The talk is sponsored by the African American Advancement Group and Brookhaven Women in Science.
Add This Event to Your Calendar
The lecture is free and open to the public. Visitors age 16 and over must bring a photo ID.
At Spelman College, Jackson oversees an active research program that focuses on hormone-refractory prostate cancer (HRCaP). HRCaP occurs when hormone therapy fails to stop the growth of prostate cancer. Jackson will outline recent progress made in understanding underlying mechanisms for chemopreventive activity in prostate-related carcinogenesis.
A recent Fulbright Scholar, Jackson will also talk about her work as a passionate advocate and mentor to improve access to STEM research careers for women of color through professional and social networks and social justice empowerment. She is the author of "Realigning the Crooked Room: Spelman Claims a Space for African American Women in STEM."
For her commitment to STEM excellence, Jackson has been recognized as a Governor's Teaching Fellow and awarded the Spelman Presidential Awards for Excellence in Research, Teaching, and Mentoring. She has held a visiting faculty appointment at Harvard Medical School in the Systems Biology Department. She serves on the advisory board for the American Society of Biochemistry and Molecular Biology Public Affairs Committee, COACh for Women Scientists and Engineers, and the American Chemical Society Committee on Minority Affairs.
2019-16831 | INT/EXT | Newsroom