In Memoriam: Peter Zuhoski, Jr.
October 7, 2020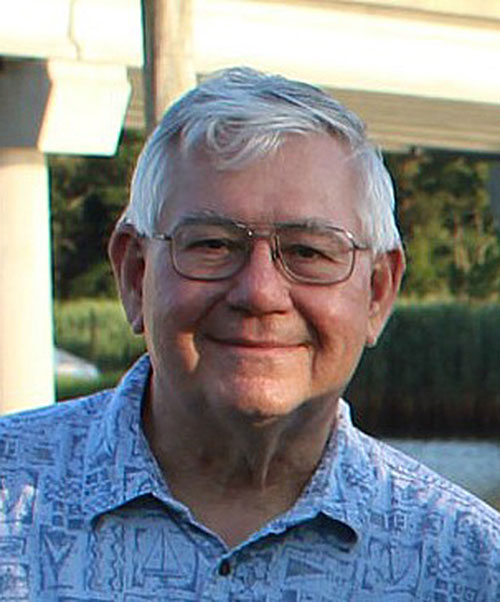 enlarge
Peter Zuhoski, Jr.
Peter Zuhoski, Jr. of Wading River, N.Y., a senior electrical engineer at the National Synchrotron Light Source II (NSLS-II), died on July 19, 2019. He was 68.
Zuhoski began a Brookhaven Lab career spanning nearly 39 years on Nov. 10, 1980, as a project engineer on the Alternating Gradient Synchrotron. He moved on to the Nuclear Science and Technology Department as a project engineer I in 1989.
In May 2000, he started working on the NSLS, where he was promoted to senior project engineer. He joined the Photon Sciences Directorate in October 2010 and was promoted to principal electrical engineer two years later.
In his most recent post, Zuhoski, who earned an electrical engineering degree from Villanova University in 1973, was in charge of the pulsed power system for NSLS-II.
"Peter's designs of pulsed power systems were impressive in terms of robustness and performance," said Timur Shaftan, NSLS-II Accelerator Division Director. "NSLS-II routinely operates with many systems that Peter had authored and put to work together with our colleagues."
George Ganetis, Zuhoski's supervisor and electrical engineering group leader, said he remembers him as a meticulous and well-rounded engineer who was very personable with his colleagues.
"He brought all his projects to completion, they were of excellent quality, and greatly enhanced the reliability of NSLS-II," Ganetis said, adding that Zuhoski was a hard worker who on numerous occasions took on off-hours work to ensure that the light sources were kept in working order.
"He is missed," Ganetis said.
In addition to a demonstrated dedication to his role, Zuhoski shared his lifelong passion for music with the Lab community. Ganetis said he remembers how Zuhoski, a skilled tuba player and member of a handful of local bands, would sometimes perform in the NSLS-II lobby with fellow musicians.
He served as president of the No Doubt World Famous Monday Night Band and also played with the North Shore Community Band, Sag Harbor Community Band, Bay Brass Quintet, and Greenport Community Band. His family created a memorial scholarship in his name for high schoolers who are members of their community bands.
In an obituary, Zuhoski's family describes him as having a "curiosity for the mechanisms of life matched by few," noting that he was a co-designer for the Harrison Transplanter—a farming machine used to transplant seedlings.
Zuhoski is survived by his wife of 44 years, Christine; children Peter B. Zuhoski III, Krystyna Bory (Daniel), and Larissa T. Zuhoski; grandchildren, Brielle and Caleb Bory; and siblings Charles P. Zuhoski (Marcia), Louise Scott (Robert) and Lorraine Miller. He was a beloved "Uncle Pete" to many.
He is laid to rest at St. John's Cemetery in Riverhead.
2020-17410 | INT/EXT | Newsroom