Black History Month Talk: A Museum in an Iconic Barbershop
February 24, 2022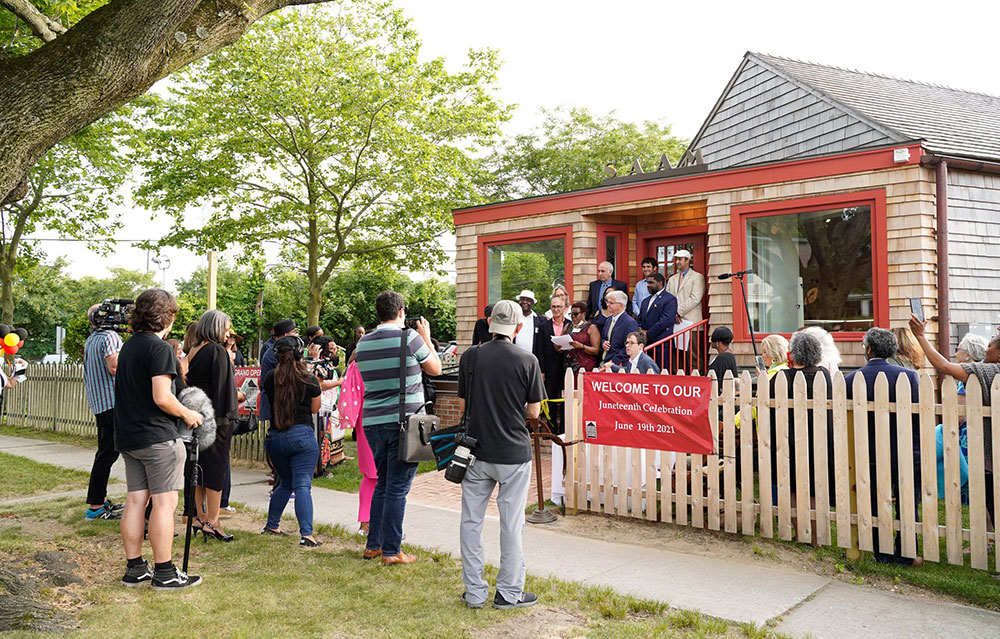 enlarge
The Southampton African American Museum opening in 2021 (Photo: Patrick McMullen)
All are invited to a virtual talk by two leaders of the Southampton African American Museum (SAAM), located in a former barbershop approximately 30 miles east of Brookhaven National Laboratory.
SAAM Executive Director Brenda Simmons and Board Member Anita Farrington will speak on Monday, Feb. 28, from noon to 1 p.m. on Zoom.
Simmons and Farrington will describe the historical significance of the barbershop as an iconic, historical gathering place for Black people in Southampton, New York—including those who left the rural South for opportunities elsewhere during the Great Migration in the twentieth century. They will also discuss SAAM's plans to offer science, technology, engineering, and math activities.
The African American Advancement Group at Brookhaven Lab is presenting this talk—in collaboration with the Lab's Diversity, Equity, and Inclusion Office—as part of celebrations for Black History Month.
More information about SAAM is available on the museum's website.
2022-19444 | INT/EXT | Newsroom