BNL2 Summit 2022: Combating Climate Change
How technology can mitigate humans' activity toward climate change
Dates: June 9–11, 2022
Hosted by Brookhaven National Laboratory
Motivation
The Science and Engineering Development Program (SEDP) is excited to announce the first BNL2 (Building Networks & Leaders at Brookhaven National Laboratory) Summit at Stony Brook University. This 2 and ½ day event is a result of the 2021 SEDP project team proposals to increase inter-directorate collaboration, build networks, meet new people, and increase interactivities, as well as have a greater shared understanding of research happening at Brookhaven Lab.
The theme of this year's event is Combating Climate Change where we will progress through understanding the Natural and Historic Dynamics of Climate Change and the Effects of Human Activity on Global Climate Change to How Technology Can Help Mitigate Humans' Activity Toward Climate Change. The event will include Keynote Speakers and Subject Matter Experts from Brookhaven National Laboratory.
Summit Speakers
Day 1: Conference Reception
Keynote Speaker: Ernie Lewis, Atmospheric Scientist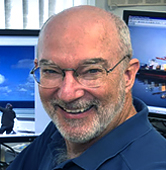 Day 2: Keynote and Lightning Presentations
Keynote Speaker: Esther Takeuchi, Chair, Interdisciplinary Science Department
Lightning SME Presentations:
Nathan Urban, Group Leader / Computational Scientist Applied Mathematics
John Shanklin, Department Chair, Biology Department
Kathleen Amm, Director, Superconducting Magnet Division

Day 3: SME Panel Discussion
Jim Misewich, Associate Laboratory Director, Energy and Photon Sciences Directorate, Martin Schoonen, Associate Laboratory Director, Environment, Biology, Nuclear Science & Nonproliferation, John Hill, Director, National Synchrotron Light Source II & Deputy Associate Laboratory Director for Energy & Photon Sciences, National Synchrotron Light Source II, Allison McComiskey, Department Chair, Environmental and Climate Sciences Department
Moderator: Shari Lindner, Senior Leadership Training Specialist

Summit Venue

Meeting will be held at:
Stony Brook University
Charles B. Wang Center
100 Nicolls Road, Suite 302
Stony Brook, NY 11794 USA
The Charles B. Wang Center at Stony Brook is in the center of the campus. The campus can be reached by car from the Long Island Expressway (LIE, Exit 62, going north on CR 97 to the main entrance of the Campus - about 20 minutes from the LIE). A parking garage is available immediately after the entrance and the Charles B. Wang Center is directly adjacent to it. To find the campus via GPS, enter the address "100 Nicolls Road, Stony Brook, NY 11794."
If you come by railroad from New York City, take the Long Island Railroad's Port Jefferson line from Penn Station to the Stony Brook Station, which is located at the edge of campus. From there walk 5 minutes to the Charles B. Wang Center. Schedule and fare information.
---
Event ID: 43261
Workshop website hosted and maintained by Brookhaven National Laboratory (BNL).