History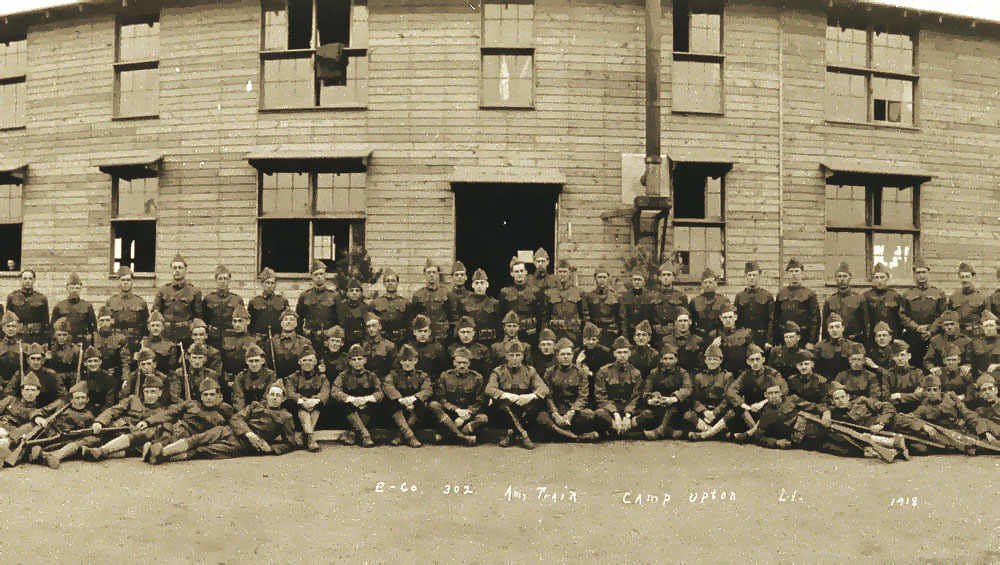 Camp Upton
The area of central Suffolk County presently occupied by Brookhaven National Laboratory once served the nation in a different manner. It was the site of the U.S. Army's Camp Upton, which was active from 1917 until 1920, and again from 1940 until 1946. During both world wars, Camp Upton helped train new soldiers and prepare them for major combat campaigns overseas. The Army was later to use the site as a convalescent and rehabilitation hospital for wounded veterans returning after World War II. More about Camp Upton.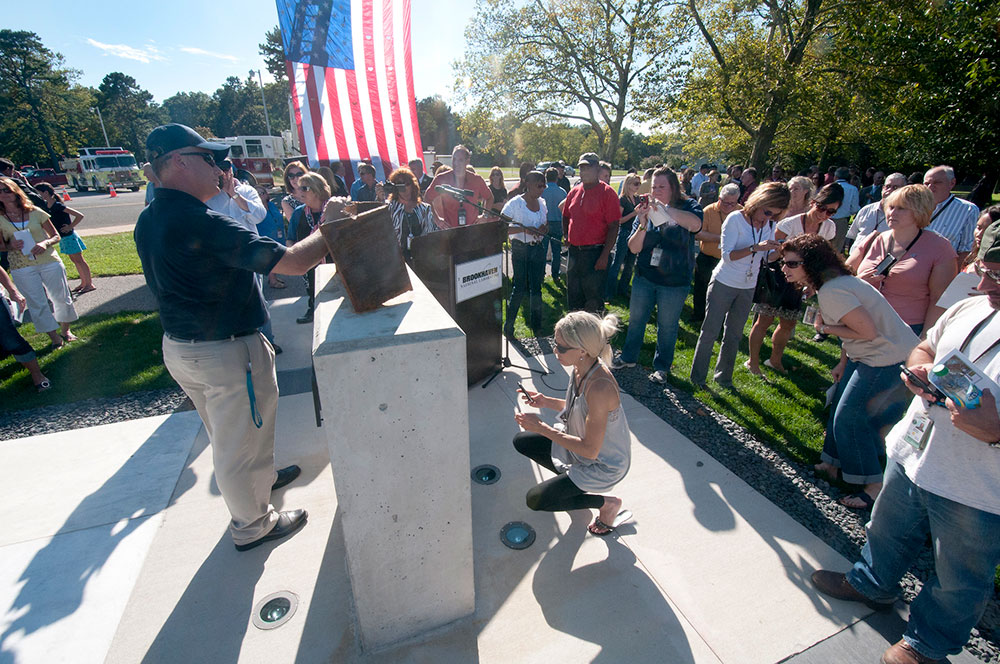 Remembering 9/11
On September 9, 2011, a day that mimicked the beautiful blue skies of September 11, 2001, the Lab community gathered to commemorate the tenth anniversary of the 9/11 terrorist attacks and unveil a 9/11 monument in the Berkner courtyard. The memorial, designed by Ana Stojanovic Ranjbar of the Lab's Modernization Office, consists of a piece of twisted steel from the World Trade Center (WTC) obtained by BNL Fire Chief Charles LaSalla from the Port Authority of New York and New Jersey. The steel rests atop a cement pedestal simply marked 9-11-2001. The pedestal rests amid marble panels that represent the footprints of the WTC Towers. More about Brookhaven Lab's 9/11 memorial.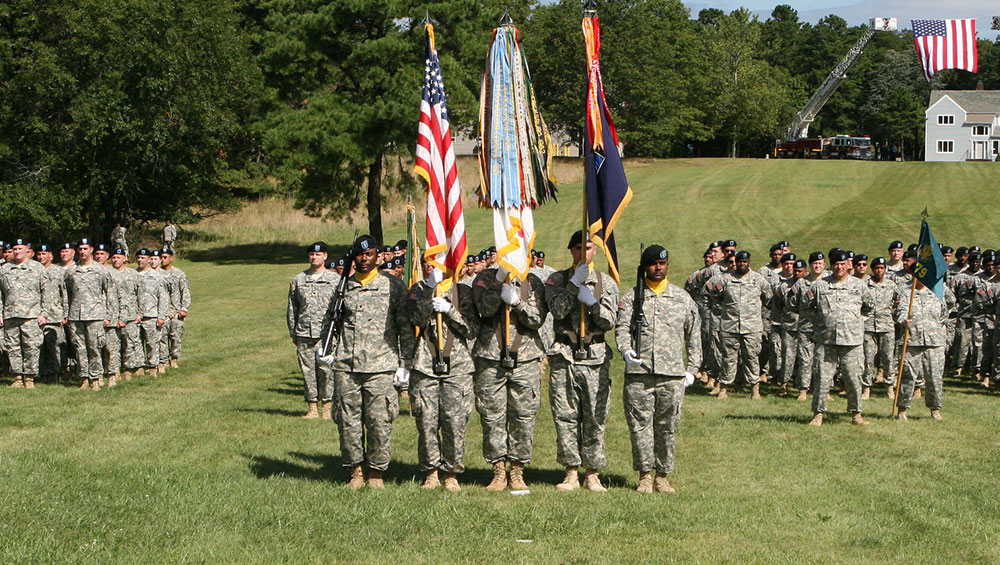 Casing of the Colors
On Sunday, September 7, 2008, Brookhaven National Laboratory hosted soldiers from the U.S. Army at a ceremony marking the retiring of the 77th U.S. Army Regional Readiness Command - the infantry division that began its distinguished 91-year history on the Lab site, formerly Camp Upton, a U.S. Army induction and training center during WWI and WWII. The brigade formally retired its colors on October 7, 2008. More about the casing of the colors ceremony.