Updates for the User Community
inputs

from the CFN User Office
January 19, 2021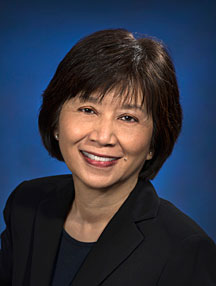 Grace Webster
Greetings from the CFN User Office! We hope that you and your families had a wonderful holiday. Please continue to be vigilant and stay safe!
The CFN continues to operate under Phase 2, "Expansion of Limited Operations." We currently allow a maximum of 16 users on-site per day and continue to support user projects remotely by assisting with data analysis and other activities that can be done away from the lab. To learn more about these remote and other capabilities available at the CFN, consider attending our new virtual office hours for users. Additional details are provided in the Events section below.
General Information
The User Office is open from 8:30 a.m. to 5 p.m. on Mondays, Wednesdays, Thursdays, and Fridays.
The Facility Online Management (FOM) system continues to be unavailable outside the Brookhaven firewall; to schedule a tool, contact the tool manager. If you cannot log into your FOM account or experience any other FOM-related issues, contact the User Office.
Users Returning to the CFN
Users should call or email their CFN point of contact to get on the user roster and schedule. You must be on the schedule to enter the Brookhaven site and perform work at the CFN.
Before returning for the first day of on-site work, users must complete the following steps:

Watch the CFN resumption-of-operations orientation.
Ensure that your CFN training requirements are up to date.
Confirm that you have not traveled to any state or territory that currently has high rates of COVID-19 by consulting the New York State travel advisory list. If you have, send an email to the User Office and ensure that you've followed the most recent New York State guidelines (see the Safety Update by Wai-Lin Ng for more details).
On the day(s) you are authorized to enter the Brookhaven site to perform work at the CFN, complete the daily pre-entry health screening.

After-hours access for users is suspended while CFN is in limited operations.
For your convenience, Brookhaven's Occupational Medicine Clinic put together a list of COVID-19 testing (rapid and standard PCR) locations across Long Island.
Upcoming Deadlines
The next submission deadline for new proposals and requests for additional time for the May–August 2021 cycle is January 31. Please send your submissions through the online CFN Proposal Portal.
Events
SAVE THE DATE! The NSLS-II and CFN Users' Meeting will be held remotely from May 17–19.
In response to feedback from some of our users asking for an informal setting to discuss research ideas with CFN staff and learn more about CFN capabilities, we will host virtual "office hours" for users on SpatialChat starting on Wednesday, February 3 at 3 pm. We have invited CFN Users' Executive Committee Chair Abram Ledbetter, CFN Group Leader Kevin Yager, and other CFN staff to kick off this first hour, during which users can become familiar with SpatialChat*, network, and continue to provide feedback. Three subsequent sessions have been scheduled:


(From left) Gregory Doerk, Jason Kahn, and Percy Zahl

Wednesday, March 10 at 3 pm – Staff scientist Gregory Doerk of the CFN Electronic Nanomaterials Group will discuss new synthetic capabilities for accelerated nanomaterials discovery, including electrospray deposition and autonomous experimentation.
Wednesday, April 7 at 3 pm – Staff scientist Jason Khan of the CFN Soft and Bio Nanomaterials Group will present new capabilities for automated material synthesis and characterization from DNA and material libraries.
Wednesday, May 5 at 3 pm – Staff scientist Percy Zahl of the CFN Interface Science and Catalysis Group will discuss the custom rebuild of the low-temperature CreaTec scanning tunneling microscope/atomic force microscope (AFM) instrument and highlight what low-temperature scanning probe microscopy in high-resolution AFM operation mode can and can't do.

To join any of these sessions, click here.

*SpatialChat is a virtual venue for networking events where sound is regulated based on how close your avatar is to others on the screen. This setup allows you to move freely between groups of people and quickly change dialogue context. Try SpatialChat here.
User Science Publications and Highlights
We need publication covers! Please send us high-resolution copies of publication covers that feature your papers or articles.
Keep us informed of your awards, honors, and publications. Publicizing your discoveries and professional achievements helps us raise the profile of the CFN, attract top scientists from around the world, and secure ongoing funding, especially during this time of budget uncertainty.
General Reminders
Before starting work on your project, ensure that you have submitted a Safety Approval Form (SAF) and received approval. To submit an SAF, log into the CFN Proposal Portal.
Send us an email if you have completed or refreshed a training so that we can update your badge access.
The following acknowledgement must be used when referencing work performed in whole or in part at the CFN: "This research used resources of the Center for Functional Nanomaterials, which is a U.S. DOE Office of Science Facility, at Brookhaven National Laboratory under Contract No. DE-SC0012704."
Safety Reminders
Access to CFN laboratories is through authorized badge access only. Piggybacking onto someone else's access is a violation of CFN rules. If you lose access, contact the CFN User Office.
If you have any questions, please do not hesitate to contact the CFN User Office or any of the CFN staff. We are here to help and ensure you are safe when conducting your work.
On behalf of the entire CFN family, we thank you for your continued support of and engagement with the CFN. We hope to see you all soon!
— Grace Webster
User Program Administrator and Outreach Coordinator
2021-17659 | INT/EXT | Newsroom
Subscribe to iCFN
Sign up to receive iCFN in your email inbox.