Updates for the User Community
inside the CFN User Office
April 21, 2014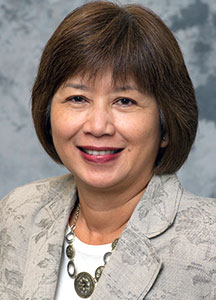 Grace Webster
As we approach the transition from NSLS to NSLS-II, I ask you all to stay engaged with the User Office and keep us informed of any questions or concerns you may have. It's an exciting time for our entire community and a wonderful opportunity to grow and improve operations at the CFN. To complement the breakthrough science planned for NSLS-II, the User Office will continue to strengthen our outreach and increase communication and participation among the user community.
Upcoming CFN Deadlines
2014 NUFO Meeting
The 2014 Annual Meeting of the National User Facility Organization (NUFO) will be hosted by EMSL in Richland, Washington from April 30-May 2. This year's meeting, "Bridging Science Across National User Facilities," will challenge attendees to look for new ways of collaborating across national user facilities to accelerate scientific advancement.
Keynote speakers, including DOE Office of Science Public Affairs Director Rick Borchelt, will address the benefits of team science as well as the potential challenges. Facility Directors, User Executive Committee chairs, managers/administrators, communications teams and researchers will break out into groups to openly discuss and identify, from their unique perspectives, the potential opportunities and barriers in policies, operational requirements, and user concerns for multidisciplinary science. A list of challenge questions organized by breakout group is available for consideration prior to the meeting. A close-out report of findings and recommendations from these sessions—to be used as a working roadmap for cross-facility projects—will be presented to the User Facility directors and NUFO membership at the conclusion of the meeting.
For registration and detailed information about the meeting, please go to http://www.emsl.pnnl.gov/root/meetings/nufo/.
Reminders
Warm weather is on the way—please remember that sandals and shorts are not permitted in the laboratories.
Please remember to remove the nitrile gloves and throw them in the appropriate trash bin when you leave the laboratory.
Ensure that your training is up to date. If you recently refreshed training, please send the User Office an email to let us know so that we can update your badge access.
All CFN users and staff members who have authored any publication in which research was performed in part or in whole at the CFN must submit their publication reference at http://pubs.cfn.bnl.gov/.
Finally, I want to remind our entire scientific community to keep us informed of your awards, honors, and publications. Publicizing your discoveries and professional achievements helps us raise the profile of CFN, attract top scientists from around the world, and secure ongoing funding.
If you have any questions or concerns, please stop by my office, send an email, or give me a call. Enjoy the spring!
— Grace Webster
User Administration and Outreach
2014-4817 | INT/EXT | Newsroom
Subscribe to iCFN
Sign up to receive iCFN in your email inbox.