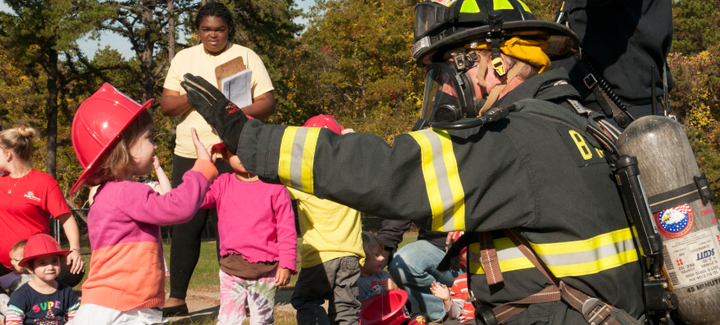 The Emergency Services Division (ESD) Protects the Laboratories personnel, infrastructure and environment taking an all hazards approach. Our goal is to prevent, mitigate, respond and recover from emergency events affecting the Laboratory.
---
The mission of the Fire Rescue Group is to provide Brookhaven with fire suppression, emergency medical services, HazMat response, confined space rescue, technical rescue, salvage, damage control, and response services for all types of security and non-security related emergencies.
Fire Protection Engineering guides the Laboratory in its efforts to control in a cost-effective manner the risks from fire, windstorm, collapse, and other perils normally associated with fire insurance coverage. The goals include protecting people, the environment, property, and programs.
The mission of the Emergency Management Program at Brookhaven National Laboratory is provide the framework for development, coordination, control, and direction of all emergency planning, preparedness, readiness assurance, response, and recovery actions.