The following news release was issued by Catalyst Pharmaceutical Partners (CPP), the company that has licensed from Brookhaven National Laboratory the right to test a potential treatment for a variety of addictions that was originally developed and tested in pre-clinical studies at Brookhaven Lab. For more information about Brookhaven's role in this research, contact: Karen McNulty Walsh, (631) 344-8350, kmcnulty@bnl.gov.

CPP Contact: Patrick J. McEnany, Chief Executive Officer, Catalyst Pharmaceutical , 305-529-2522, pmcenany@catalystpharma.com.
European Patent Office Grants Patent for the Use of Vigabatrin/CPP-109 for the Prevention of Addiction to Opioids in Pain Management
July 9, 2010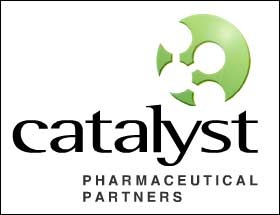 CORAL GABLES, FL, July 9, 2010 — Catalyst Pharmaceutical Partners, Inc. (NasdaqCM: CPRX) today announced that the European Patent Office (EPO) granted to Brookhaven Science Associates/Brookhaven National Laboratory (Brookhaven) a European patent for the use of vigabatrin for the prevention of addiction to opioids (e.g., oxycodone, hydrocodone) used in pain management. By dampening dopamine release and thus, the euphoria associated with opioids, the opioid/vigabatrin combination may lower or prevent addictive liability without adversely affecting pain relief. CPP-109 (vigabatrin, a GABA aminotransferase inhibitor) is Catalyst's lead compound for the treatment of addiction. Opioid abuse is one of the many substance addiction indications covered under Catalyst's exclusive worldwide license to Brookhaven's international and domestic vigabatrin patent portfolio.
Patrick J. McEnany, Catalyst's Chief Executive Officer, commented, "We are pleased that the EPO has granted this patent. As we reported on November 10, 2009, a team of neuroscientists at The Feinstein Institute for Medical Research at North Shore-Long Island Jewish Health System received a $1.2 million grant from the U.S. Department of Defense to conduct an animal study using vigabatrin in combination with opiates to effectively manage pain while reducing the potential for opiate addiction. This study is currently underway, and we look forward to exploring the development of CPP-109, both here and abroad, to manage the addictive liability associated with the use of opiates for pain management."
2010-11156 | INT/EXT | Newsroom