Brookhaven Science Associates Announces Brookhaven Lab Organizational Changes
New structure, personnel introduced following Department of Energy contract award
January 5, 2015
UPTON, NY Jan. 5, 2015 — Brookhaven Science Associates (BSA), the company that manages Brookhaven National Laboratory for the U.S. Department of Energy's (DOE) Office of Science, today announced several organizational and leadership changes related to the award of its new contract to operate the Lab.
"These organizational changes and new team members and titles are all positive actions intended to strengthen the Laboratory and position us for growth and even greater success," said Doon Gibbs, Brookhaven Lab Director and President of BSA.
Established as a partnership between Battelle and Stony Brook University, BSA has managed Brookhaven Lab since 1998. DOE announced the contract award on November 12, 2014. The new contract begins on Jan. 5, 2015, and has a base term of five years, with up to 15 additional years that BSA can earn through award-term incentives.
The organizational changes, detailed below, include the consolidation of two Lab science directorates and the creation of four new staff offices whose managers will report to Director Gibbs.
New Energy Sciences Directorate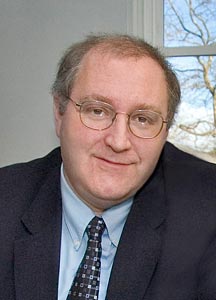 enlarge
Jim Misewich
In February, the Lab's newest facility, the National Synchrotron Light Source II (NSLS-II), is expected to turn its focus from construction to science operations and the continued build-out of its experimental stations, or beamlines. At that time, the Lab will merge its Photon Sciences (PS) and Basic Energy Sciences (BES) directorates to form a new directorate, called Energy Sciences (ES). The new ES Directorate will be led by Jim Misewich as Associate Laboratory Director (ALD), with John Hill serving as Deputy ALD and Director of NSLS-II.
Misewich is currently ALD for BES, a role he has held since 2007. Hill is a distinguished physicist with a long history at the original NSLS in x-ray scattering studies of materials. After serving as a group leader for many years, he was the founding director of the Experimental Facilities Division at the start of the NSLS-II Project, and has most recently served as the Deputy ALD for BES.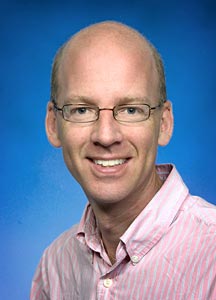 enlarge
John Hill
This change coincides with PS ALD Steve Dierker's decision, upon successful completion of the NSLS-II project, to move on to other challenges, including developing his own research program, after serving as ALD for more than a decade.
"We are especially grateful to Steve for his unwavering commitment, first to NSLS, and then NSLS-II, over 13 long and challenging years," said Gibbs. "We're now seeing the remarkable result of his efforts: A fully functional, world-leading facility poised to change the game in synchrotron science."
The ES Directorate will include the Lab's two primary energy research facilities—NSLS-II and the Center for Functional Nanomaterials (CFN)—along with all of Brookhaven's basic and applied energy programs in the Condensed Matter Physics and Materials Science, Chemistry, and Sustainable Energy Technologies departments. This integration of programs and facilities is expected to maximize the Lab's impact in building out NSLS-II's beamlines and in expanding its capabilities to study advanced, energy-related materials in real time, under real operating conditions.
Misewich earned a Ph.D. in physical chemistry from Cornell University, and worked at the IBM Thomas J. Watson Research Center before coming to Brookhaven Lab as Chair of the Materials Science Department In 2002. He later became Chair of the Condensed Matter Physics and Materials Science Department. In June 2007, he became Associate Laboratory Director, a position he held until his current appointment.
Facilities and Operations Directorate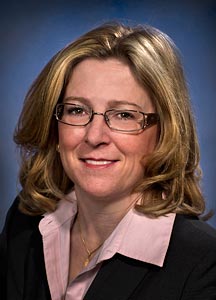 enlarge
Amy Nunziata
Amy Nunziata will serve as the new ALD of the Facilities & Operations (F&O) Directorate. Nunziata came to the Lab in 2011 after nearly 20 years' experience in managing Stony Brook University facilities, and has served as the Deputy ALD for F&O for the past three years.
Nunziata will oversee a budget of more than $103 million and approximately 520 employees in the Lab's Energy & Utilities Division; Integrated Facility Management; Laboratory Protection Division; Modernization Project Office; Site Resources Division; Staff Services Division; F&O Operational Excellence Group; and Campus Planning and Infrastructure Management.
Nunziata earned a B.S. in mechanical engineering from Manhattan College, an M.B.A. from Dowling College, and certifications from the U.S. Green Building Council through its Leadership in Energy and Environmental Design program. Before her time at Stony Brook, Nunziata worked as an engineer at IBM's Thomas J. Watson Research Center.
New Staff Offices
Stakeholder and Community Relations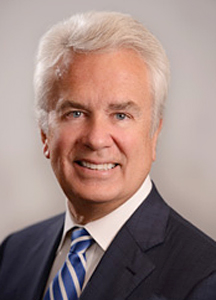 David Manning
The Lab's former Community, Education, Government, & Public Affairs directorate is being renamed as the new Stakeholder and Community Relations staff office. This office will be led by David Manning, who joins Brookhaven Lab after having worked in both government and the private sector, including serving as the Deputy Minister of Energy for Alberta, Canada, and head of public affairs for Keyspan/National Grid. Most recently, he served as the U.S. representative for the Premier of Alberta, deeply involved in energy issues.
Manning's responsibilities include developing, implementing, and assessing strategic internal and external communications plans and programs to advance the scientific mission and priority programs and initiatives of the Lab; developing and implementing government and stakeholder relations programs to help increase support for the Lab's programs and priority projects; and overseeing science education and workforce development programs to fulfill the Lab's and DOE's education and diversity goals.
Manning earned a B.A. and L.L.B. in law from the University of Alberta, and did post-graduate work in international law at the Australian National University.
Peter Genzer, who has been Manager of Media & Communications and Creative Resources for the past four years, will continue in that role and serve as Manning's deputy.
Campus Development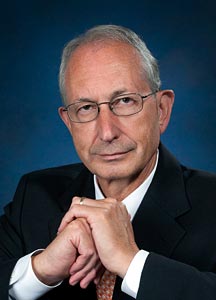 enlarge
Lanny Bates
Lanny Bates, former ALD for F&O, will head a new staff office called Campus Development. This office will maintain a full-time focus on infrastructure—including the revitalization of the present Laboratory campus as well as the development of Discovery Park, a new public-private partnership expected to transform the Lab's existing apartment area into a multi-use development featuring state-of-the-art offices, light-use laboratory space, and support facilities. It would also include redesigned dormitory-style housing for researchers who travel to Brookhaven Lab from around the world to make use of the Lab's world-class scientific research facilities, and provide expansion space for industry partners seeking immediate proximity to the Lab.
Bates earned a B.S. in nuclear engineering from Mississippi State University in 1975 and has a strong background in campus development work within the national laboratory system.
Planning, Performance and Quality Management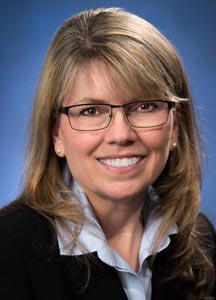 enlarge
Diane Hatton
Diane Hatton, currently Directorate Chief Operating Officer for PS, will lead the new Planning, Performance and Quality Management (PPQM) staff office. This office will consolidate the Office of Policy and Strategic Planning; the Quality Management Office; the Office of Institutional Improvement; the Project Management Center; and the Proposal Center. Integrating these efforts into a single office will provide a Lab-level perspective on planning and performance, including responsibility for organizational learning, project management, and contractor assurance.
Hatton has been with Brookhaven Lab since 1983, holding various positions in the area of administration and finance, including department administrator for the Chemistry Department, head of the Budget Group at the National Synchrotron Light Source, and Project Support Division Director on the NSLS-II project. She has a B.S. in business administration from Long Island University and an M.B.A. from Hofstra University.
Strategic Partnerships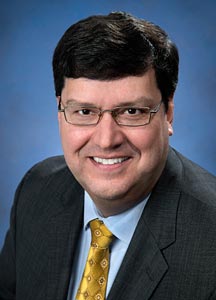 enlarge
Lee Cheatham
Lee Cheatham will lead the Lab's new Strategic Partnerships Office. This office will integrate Brookhaven Lab's industry engagement, technology licensing, and economic development functions to expand the impact of collaborative research and technology commercialization. Strategic Partnerships supports the Laboratory's science mission through identifying, pursuing and managing partnerships with a broad set of private-sector companies, federal agencies, and non-federal entities. Cheatham has played leadership roles in statewide economic partnerships in Washington state and technology commercialization at Arizona State University. Previously, he held executive positions in private sector technology companies and led research computing groups within the DOE laboratory system.
Cheatham has a B.S. in electrical engineering from Oregon State University, an M.S. in electrical engineering from Washington State University, and a Ph.D. in electrical engineering and optical computing from Carnegie Mellon University.
"The benefits of these changes include identifying clear leadership for each of the Lab's critical science and operations outcomes; enabling greater impact through consolidation; and enabling new functionality without greater complexity," said Gibbs. "In the end we will be a stronger organization, well positioned for growth and success."
Brookhaven National Laboratory is supported by the Office of Science of the U.S. Department of Energy. The Office of Science is the single largest supporter of basic research in the physical sciences in the United States, and is working to address some of the most pressing challenges of our time. For more information, please visit science.energy.gov.
2015-11688 | INT/EXT | Newsroom