Contact:
Peter Genzer
, (631) 344-3174 | Written by Kelly Zegers
Brookhaven Lab Physicist John Tranquada Elected NAS Member
Major research contributions include neutron scattering studies of high-temperature superconductors
May 15, 2023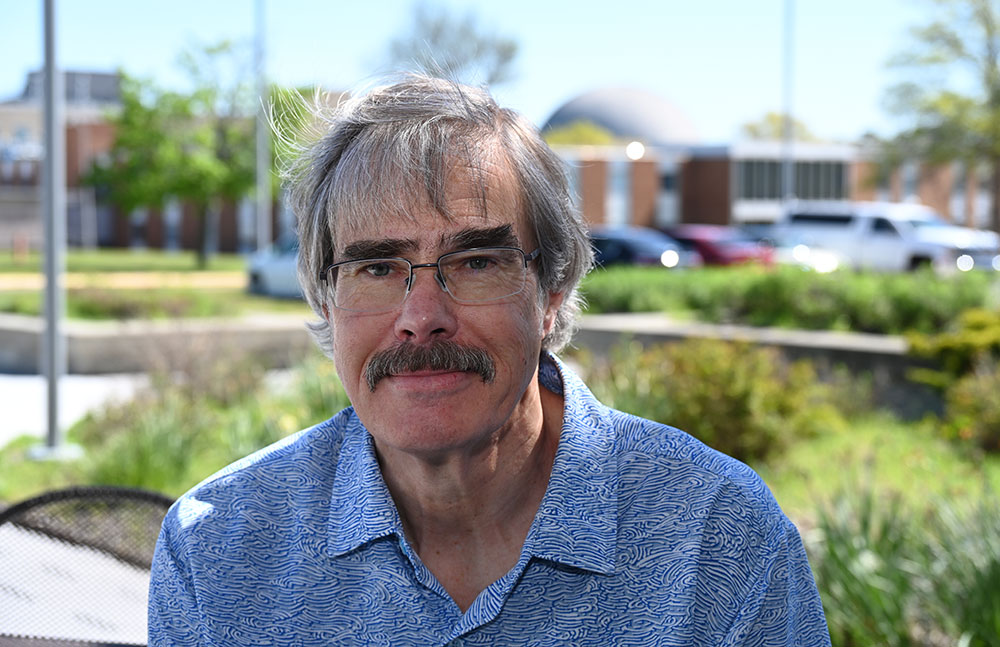 enlarge
John Tranquada leads the Neutron Scattering Group in the Condensed Matter Physics & Materials Science Division at Brookhaven Lab
UPTON, NY—John Tranquada, a distinguished physicist at the U.S. Department of Energy's (DOE) Brookhaven National Laboratory, has been named a member of the National Academy of Sciences (NAS). He is among 120 new members and 23 international members recognized by NAS "for their distinguished and continuing achievements in original research."
NAS is a private, nonprofit organization of the country's leading researchers that recognizes and promotes outstanding science through election to membership, publication in its journal, Proceedings of the National Academy of Sciences, and its awards, programs, and special activities. Membership in the Academy is among the highest honors a scientist can achieve.
"I'm grateful for the recognition, following in the footsteps of the late Brookhaven physicist Gen Shirane and others, and I'm grateful to the DOE for its long and continuing support," said Tranquada, who leads the Neutron Scattering Group in the Condensed Matter Physics & Materials Science Division at Brookhaven Lab. "My experimental work has benefitted from facilities at Brookhaven and other DOE labs, especially neutron sources."
Tranquada's major scientific contributions include insights about the physics of high-temperature superconductors—materials with no electrical resistance—and using neutron scattering techniques to probe their properties.
Today, superconductors that need to be cooled provide currents that produce strong magnetic fields for magnetic resonance imaging (MRI) devices and particle accelerators. Unraveling the mysterious mechanics of high-temperature superconductivity could one day lead to improved power grids, consumer electronics, and more.
"If we could make a superconductor that works at room temperature, then we could transport electrical energy over long distances with very little energy loss," Tranquada said.
Neutron scattering experiments conducted by Tranquada and colleagues at Brookhaven Lab's High Flux Beam Reactor in the 1980s discovered that superconducting copper-oxide materials known as cuprates exhibit antiferromagnetism, a condition in which adjacent magnetic atoms have their magnetic north poles pointing in opposite directions.
In the 1990s, he pioneered research indicating that the electronic structure of high-temperature superconductors consists of fluctuating strings of charge, known as stripes.
Tranquada and his group continue to investigate various quantum materials—including high temperature superconductors—and metallic magnetic systems.
"It's been fun because it has remained an intellectual challenge since the first high-temperature superconductor was discovered 37 years ago," he said. "There are complications on many levels that obscure the essential features, but I'm hopeful we'll make more progress with experiments. I think we've found some valuable clues along the way. I couldn't have done it without lots of collaborators at Brookhaven, especially my group."
Tranquada received a B.A. in physics from Pomona College in 1977 and a Ph.D. in physics from the University of Washington in 1983. He did postdoctoral research at Brookhaven's National Synchrotron Light Source from 1983 to 1986, officially joining Brookhaven as an assistant physicist in 1986. He worked his way through the ranks to become leader of Brookhaven's Neutron Scattering Group in 1998, and senior physicist in 2000. He is an adjunct professor in the Department of Materials Science and Engineering at Stony Brook University.
A Fellow of the American Physical Society and the American Association for the Advancement of Science, Tranquada received a DOE Award for Outstanding Scientific Accomplishment in Solid State Physics in 1988, and he was honored with Brookhaven Lab's Research & Development Award in 1997. He is also a recipient of the 2006 Sustained Research Prize of the Neutron Scattering Society of America and shared the 2009 Heike Kamerlingh Onnes Prize.
Brookhaven National Laboratory is supported by the Office of Science of the U.S. Department of Energy. The Office of Science is the single largest supporter of basic research in the physical sciences in the United States and is working to address some of the most pressing challenges of our time. For more information, please visit science.energy.gov.
Follow @BrookhavenLab on Twitter or find us on Facebook.
2023-21235 | INT/EXT | Newsroom