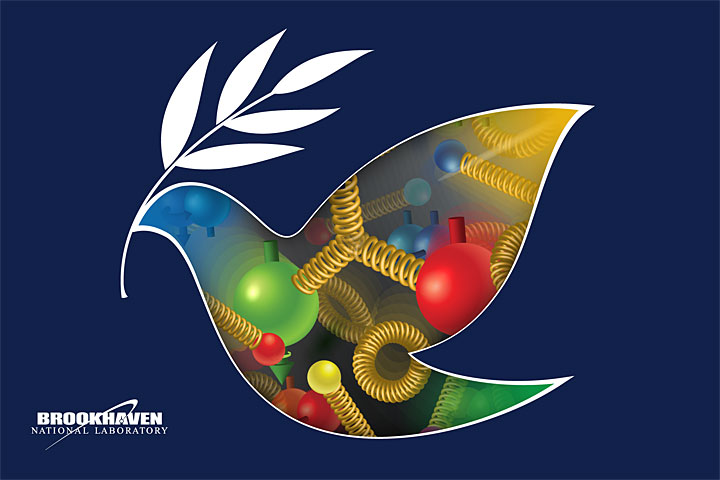 On behalf of Brookhaven Science Associates, we wish you peace and the excitement of discovery this holiday season and in the new year.
Doon Gibbs, Laboratory Director
Robert Tribble, Deputy Director for Science & Technology
Jack Anderson, Deputy Director for Operations
Research in nuclear physics at Brookhaven National Laboratory seeks to understand the smallest building blocks of the visible universe. The colored balls and yellow squiggles inside the dove above represent the quarks and gluons that make up a single proton.