Brookhaven Lab's Julia Gehrlein Wins Fundamental Physics Innovation Award
Gehrlein will collaborate on ideas to detect signs of new physics
November 8, 2021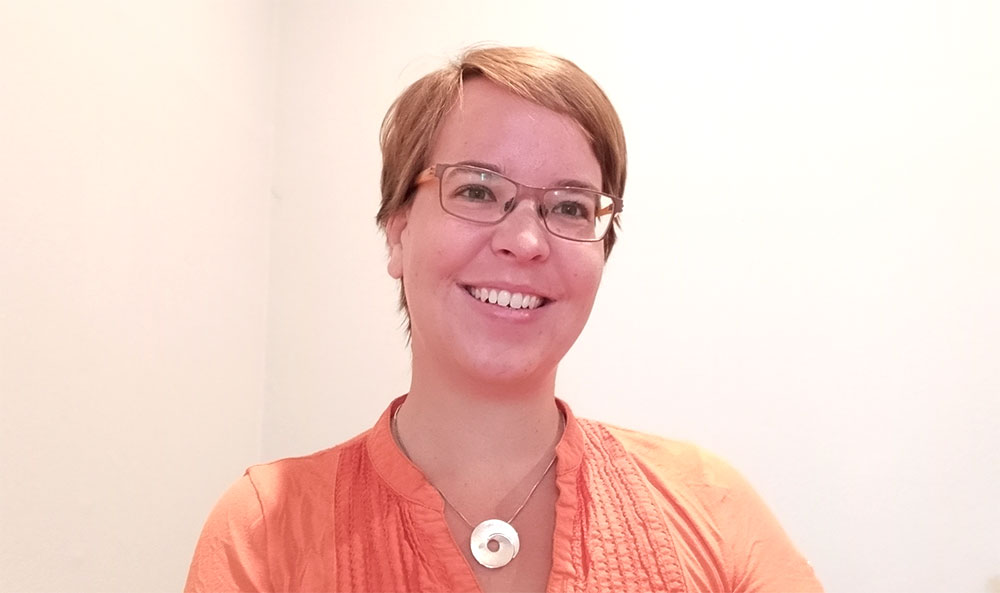 enlarge
Julia Gehrlein is a member of the High Energy Theory Group, part of the Physics Department at Brookhaven National Laboratory.
Julia Gehrlein, a research associate at the U.S. Department of Energy's (DOE) Brookhaven National Laboratory, is one of several 2021 Gordon and Betty Moore Foundation Fundamental Physics Innovation Awards recipients.
The award, announced by the American Physical Society, supports ideas on innovative ways in which emerging technologies can be used to address pressing problems in fundamental physics.

Gehrlein will explore the challenge of finding new physics sectors beyond the Standard Model of particle physics that describes the most basic building blocks of the universe. To that end, she will collaborate with theoretical physicist Pedro Machado at DOE's Fermi National Accelerator Laboratory to propose novel signatures of dark sectors at neutrino experiments.

"With this award, we want to shine light onto possible extensions of the Standard Model," Gehrlein said. "We know that dark matter is there, but we have never observed it directly. I was very excited to have received this award as a postdoc and it's nice to be included in this list of recipients."
While dark matter is believed to account for most matter in the universe, scientists continue to search for direct evidence that explains this mysterious substance.
Gerhlein and Machado will analyze the potential of pulsed low energy neutrino beams to discover new physics, thinking of ways to spot particles that indidicate dark matter and be produced, along with neutrinos, when high intensity proton beams hit a target.
"It's very exciting to come up with new ideas of where they could be hiding, why we haven't seen them, and any possible new ways to look for them," Gehrlein said. "Sometimes the ideas can be rather crazy, but maybe that's what's needed to see these particles."
Gehrlein, who joined Brookhaven Lab in 2019, is a member of the High Energy Theory Group in the Physics Department. She received a bachelor's and master's in physics at the Karlsruhe Institute of Technology in Germany and a Ph.D. in physics at the Instituto de Física Teórica, Universidad Autónoma de Madrid in Spain.
Brookhaven National Laboratory is supported by the Office of Science of the U.S. Department of Energy. The Office of Science is the single largest supporter of basic research in the physical sciences in the United States and is working to address some of the most pressing challenges of our time. For more information, please visit science.energy.gov.
Follow @BrookhavenLab on Twitter or find us on Facebook.
2021-19203 | INT/EXT | Newsroom