BWIS Event: The Secret History of Women's Speech with Dana Rubin 3/17
March 16, 2022

Credit: Gage Skidmore
Brookhaven Women in Science (BWIS) and the Lab's Diversity, Equity, and Inclusion Office present Dana Rubin, who will speak on "The Secret History of Women's Speech," on Thursday, March 17, at 4 p.m. via Zoom.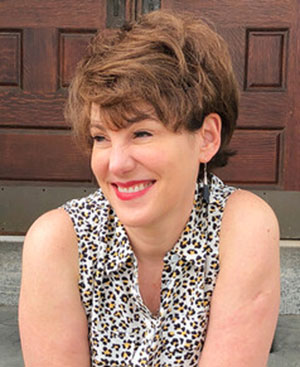 Dana Rubin
Rubin is the creator of the "Speaking While Female Speech Bank" — the world's largest online archive of women's speeches. Contrary to what we may think, the greatest speeches in history weren't just given by "great men." Rubin has unearthed many remarkable speeches and papers delivered by women in science. She'll be sharing a few examples, as well as tips and strategies for putting our knowledge, our insights, and our voices into the marketplace of ideas.
Rubin is a speechwriter, speech coach, and speaker who advocates for women's voice. Her mission is to set the record straight on who actually gave the great speeches in history and to inspire women to speak out and share their expertise in the public square.
2022-19466 | INT/EXT | Newsroom