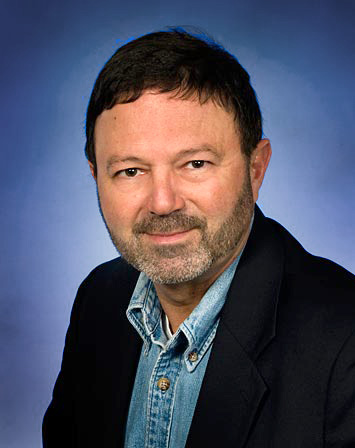 Don Rawlings
Don Rawlings, manager of Brookhaven Lab's Procurement & Property Management (PPM) Division, died on Feb. 12, 2013. He was 58 years old.
Rawlings first joined the Lab on March 10, 2008. In PPM, he oversaw approximately 90 employees and a $7 million annual operating budget. Prior to coming to BNL, he worked within and across the Department of Energy (DOE) complex for more than 20 years.
Rawlings made a significant impact on how the Lab does business. Within two years of his arrival at PPM, the division earned top marks on its Performance Evaluation and Measurement Plan report.
"Don introduced new rules to procurement and brought with him great experience. He had an amazing ability to see things in a strategic, global way," said long-time colleague and friend Lana Roupe, Compliance and Policy Manager for PPM.
"His negotiating skills saved the Lab millions of dollars," she said. "And Don cared for his employees. He referred to his employees as 'my people'–and he meant it. We were his."
When he wasn't at work, he spent time with his family or explored Long Island on the back of his motorcycle, Roupe said. "Don didn't like to indulge in things for himself. And he had to be convinced by friends to buy his Harley Davidson motorcycle. His friends knew how much he would enjoy it."
Rawlings was a private person, Roupe explained, and many at the Lab were not aware he was ill, and so his passing came as a surprise. PPM is responsible for all Laboratory purchases, from office supplies to sophisticated scientific technologies, so Rawlings worked with people all across Brookhaven. He was at his office until the beginning of January and was sending emails to his staff and others at the Lab until two days before he died.
The influence Rawlings had on the people who worked with him, and even those who sat on the other side of the negotiating table from him, is undeniable, and made clear by their descriptions of his care and concern, and professionalism.
"I worked for Don for just short of five years," said Tony Guadagni, procurement manager for the National Synchrotron Light Source II (NSLS-II). "He was an incredibly strong and sincere individual who cared deeply for all the people who worked for him. He was the single most honorable man I have ever met."
Guadagni credits Rawlings for being a mentor and helping him grow as a manager. But he also caught glimpses of Rawlings' lighter side.
"He had a great hook shot," Guadagni said. "In five years I never saw him miss the trash can with a wad of paper. 'Swish'–and then a sly smile."
Procurement operations manager Mike McGrath said he appreciated Rawlings' "open-door" policy and good advice, and that "He enjoyed a good time with his staff."
Mike Bebon, Deputy Director for Operations, was on the hiring committee that brought Rawlings to Brookhaven Lab.
"Don quickly had many opportunities to demonstrate his professionalism and his sophisticated knowledge and experience in procurement, contracting, and related supply chain functions," Bebon recalled. "But, more significantly, Don had the unassailable personal integrity and deep and genuine care and concern for his people that are the hallmarks of a true leader. His arrival at BNL was at a critical time, and his work on NSLS-II, the Interdisciplinary Science Building, the Renovate Science Lab projects, and many other key project and programs was vital to the Lab's successes in executing them on time and within budget."
For his first few years at the Lab, Rawlings reported direct to Bebon, which gave the two the opportunity to work together.
"Don was a special person and a highly valued member of our leadership team. He will be virtually impossible to replace," Bebon said. "I will truly miss him as a respected colleague and friend."
Sue Perino, Acting Business Division Director for the Photon Sciences Directorate, was also on that hiring committee, and she recalled how Rawlings gave the best interview in which she'd ever participated.
"He was one of the most honest and honorable people I have ever met," Perino said. "I knew that from the minute I met him. Afterward, I told the hiring committee that I had never had such complete confidence in anyone. I knew immediately he had my vote—and he proved his value to BNL every day since. He quickly earned the respect and admiration of everyone around him but especially those that worked for him. Procurement can be a tough group of people. Everybody, from buyers to movers, was mesmerized when he spoke. He won every one of them over because he was real. He was more than a colleague—he was my friend. He will be truly missed by everyone that knew him."
Jeff West, vice president of U.W. Marx, a contractor working on several construction projects around the Lab site, remembered Rawlings as a formidable negotiator.
"I met Don during our work on the Renovating Science Labs II project," West recalled. "He fostered the Lab, U.W. Marx, and our sub-contractors through a very difficult labor negotiation. He had a knack for sorting through clouded issues and for showing us all how to deal with everyone's concerns collectively. He showed us what an experienced manager and negotiator should be"
Procurement supervisor Mike Canavan said that while Rawlings was a man of few words he also knew exactly how to communicate with all people.
"His attire—blue jeans, sports jacket, and sneakers—was a welcome invite to his casual demeanor," Canavan said. "He loved coffee, he loved his Harley, and he had a passion for procurement—and he was always willing to share his thoughts and philosophy on these topics."
Canavan said he'll especially miss the personal care Rawlings took for each of his employees.
"Don never missed an opportunity to celebrate an employee's birthday, yet he hated the spotlight on himself," Canavan said. "He will be missed by all in the PPM division and we are all better people for having worked for him."
Perhaps Rawlings' only flaw, Canavan said, was his affection for the Cleveland Browns. Canavan chided Rawlings' team loyalty. "Really Don? Come on!"
Property manager Donna King also noted Rawlings' care and concern for all his employees.
"He was totally dedicated to his work and the responsibility of his organization," she said. "I spoke with him a short time before his passing and his main concern was still of PPM and his people. He would always make time for you to talk over issues and brainstorm about problems. He was a wonderful friend."
Anna Bou worked for Rawlings as the Environment, Safety, and Health project engineer for PPM for three years. During that time, she said, she appreciated his disciplined work style and his commitment to keeping his word.
"He was a wonderful human being and a great leader," Bou said. "He supported all of his people. And he will be sorely missed."
Jo Ann Reed, a buyer and credit card program administrator for PPM, said Rawlings' influence will be felt at the Lab for years to come.
"Don brought a wealth of experience and knowledge to the PPM Division. He was always approachable to all the staff and would not hesitate to offer guidance and assistance to anyone who needed it," she said. "He took the time to walk around to each staff member's office at some point to ensure that all was ok, to see what was going on. He genuinely cared about each and every one of his staff members. Don was a special man and will truly be missed."
Rawlings' technical proficiency was something Suzanne Davidson, Assistant Lab Director for Business Operations, relied on heavily.
"I could always count on Don to resolve any contracting issue that arose for the Laboratory," she said. "He was creative, dedicated and always delivered the necessary results. His presence at BNL is irreplaceable."
And Barbara Simpson worked with Rawlings on a daily basis as his administrative assistant. She said she thought of him as the consummate manager and mentor.
"His professionalism and dedication definitely enhanced the PPM Division," she said. "He maintained his values and principles, and was persistent in his goal of moving his staff toward a higher level of professional performance.
"He would visit PPM work areas and staff to see and hear for himself what was happening," Simpson explained. "Don held his staff in very high regard and was very proud of us, our work, and our ethics. His legacy to PPM is to continue to work safely and to strive to exceed the expectation and goals of the Laboratory. He was caring, he was direct and to the point. I will truly miss him."
Evelyn Landini, DOE Contracting Officer at the Brookhaven Site Office, said she would remember Don for his many accomplishments at BNL, especially how he guided the early NSLS-II procurements and his superior negotiation skills.
"But my fondest memories are of our spirited debates," she said. "No matter the disagreement, he always ended the 'discussion' with a solution and an endearing phrase to break the tension. I'll always remember his last note to me when I complimented him on his February 8 message to his staff. He wrote back: 'Thanks Evelyn. Hope to see u soon. Save something good to debate.'"
Rawlings earned a bachelor's degree in business administration and American history from Mercyhurst College in 1981 and an MBA from the University of Pittsburgh in 1985. After serving in the U.S Marine Corps and Marine Corps Reserve, he became Manager of Materials and Rentals Procurement at the Naval Reactors Facility in Idaho Falls in 1988, eventually becoming Materials Manager and then Deputy Maintenance Process Owner. In 2000, he joined Bechtel, Babcock & Wilcox, Inc. at DOE's Idaho National Laboratory as a senior business consultant, and, in 2001, he was named Manager of Material Control and Purchasing. In 2005, he became Procurement and Property Manager at the Hanford Waste Treatment Plant in Richland, Wash.
He is survived by his wife Charlotte, his daughter Andrea, and his son Aaron.