In Memoriam: Tom Sheridan
August 9, 2013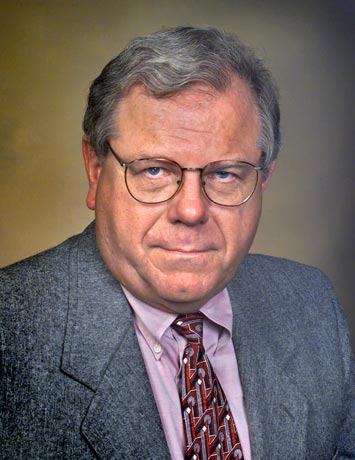 enlarge
Tom Sheridan
Tom Sheridan, a former Deputy Director for Operations at Brookhaven Lab, died June 20, 2013. He was 72.
Sheridan joined the Lab at a crucial time. When Brookhaven Science Associates (BSA) was granted the contract for running Brookhaven Lab in 1998, Sheridan was a member of the U.S. Department of Energy's (DOE) transition team that managed transfer of operational responsibilities from Associated Universities to BSA. Then, when the transition was completed, Sheridan became the first Deputy Director for Operations under the new contract, a position he held until 2003. He then served as the Director of Operations at the Plum Island Animal Disease Center before joining Pacific Northwest National Laboratory as associate director. Before his time with the DOE and the various labs, Sheridan served in the U.S. Navy.
"I worked with Tom at Pacific Northwest National Laboratory (PNNL) on a special project for their user facility," recalled Brookhaven Lab's Chief Financial Officer Suzanne Davidson, who came to Brookhaven after working at PNNL from 1985 to 2010. "Because it was a special project, there was not enough office space available so I shared an office with Tom for about a year. It was a life-changing event sharing an office with such a person. Tom represented the ideal balance of professional and personal success. He was extremely impactful on our project, organized, focused, and a great strategic thinker and communicator. Even more important, however, he became a close friend and source of strength for me personally."
"Tom represented the ideal balance of professional and personal success."
— Suzanne Davidson
While at Brookhaven Lab, Sheridan was ably supported by Lois Marascia, who was first assigned to provide administrative support to the BSA transition team and then was asked by Sheridan to lead his administrative support staff.
"I knew from the moment that I met him that he was a down-to-earth, special sort of man," Marascia said. "I became fast friends with both Tom and his wife Mary Jane. They were both such warm, wonderful people, always helping others. MJ was very involved in the Hospitality Committee at BNL, and Tom supported her every move to help make outsiders coming to BNL have a smooth transition into BNL life."
(Marascia noted that Tom was predeceased by Mary Jane, and that he was later fortunate to marry Virginia Kane Sheridan, who survives him. "Tom and Ginny bought a cottage on the water in Virginia, along with a 40-foot sailboat that they planned to sail to many places," Marascia said. "They loved the water.")
Marascia said Sheridan's trademark was an "open-door" policy, much to her dismay.
"I tried to keep visitors at bay so he would have extra time to get his work done," she recalled. "But Tom would hear none of it, and welcomed anyone that wanted to talk no matter what the topic was. It always amazed me how he could switch topics with such ease, no matter who he was speaking with. He was a very diversified man and handled most situations with aplomb and a friendly manner."
Even Sheridan's personal vehicle was part of his toolkit for helping people at the Lab feel at home and be successful.
"Tom loaned his Toyota van many times to visiting scientists who needed a vehicle and didn't have one," Marascia said. "They used it to move their belongings from one place to another. He opened his home to many BNLers and gained his popularity by being a great friend."
Sheridan was a 1963 graduate of the U.S. Naval Academy in Annapolis, and then completed Naval Post Graduate School and Nuclear Power Training. He served three tours in Vietnam and was captain of a Swift Boat. He was an officer on the USS Henderson, the USS Charles F. Adams, and the USS Nimitz, then the Commanding Officer of the USS Claude V. Ricketts and the USS Virginia. He received numerous awards, including the Meritorious Service Medal, Commendation Medal, Achievement Medal, Unit Commendation, National Defense Service Medal, Sea Service Deployment Ribbon, Battle E Ribbon, Vietnamese Gallantry Cross with Silver Star, Vietnam Service Medal, Republic of Vietnam Campaign with Device, and the Legion of Merit. He retired as a captain in 1991.
Sheridan is survived by his wife, Virginia; his daughter, Shelley Anne Sheridan; his mother, Jean Obra Davis Sheridan; his four siblings, Joann Hoyer, Philip Sheridan, Mary Ellen McLaughlin, and Elizabeth Gantnier; and by six step-children and 11 grandchildren.
You may read an obituary posted by his family in The Oregonian.
2013-4182 | INT/EXT | Newsroom