$1,000 Renate W. Chasman Scholarship Offered
New criteria established for applicants
September 23, 2014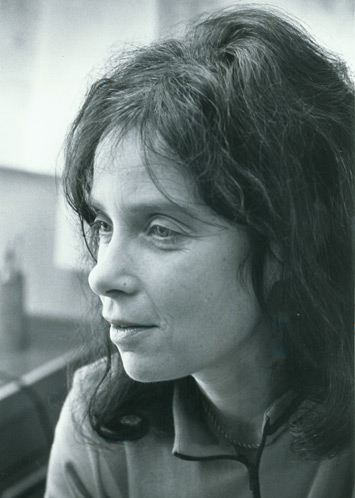 enlarge
Renate W. Chasman
Applications are now being accepted for the $1,000 Chasman Scholarship for Women, awarded by Brookhaven Women in Science at the U.S. Department of Energy's Brookhaven National Laboratory.
The Renate W. Chasman Scholarship encourages women to pursue a career in the STEM disciplines (science, technology, engineering or mathematics). The award honors the scientific contributions and memory of Renate Chasman (1932-1977), a noted physicist at Brookhaven Lab. Her work influenced the design of particle accelerators around the world, including Brookhaven's National Synchrotron Light Source and its successor, NSLS-II, a $912 million state-of-the-art facility now under construction and due to be completed in 2015.
Brookhaven Women in Science (BWIS) is a not-for-profit organization dedicated to promoting the advancement of women in scientific and technical careers. BWIS established the Chasman scholarship in 1986 and this year revised the application requirements as listed below.
Application deadline: November 30
Eligibility requirements
The scholarship is restricted to women.
Candidates must be undergraduate seniors or graduate students at an accredited educational institution doing research at Brookhaven National Laboratory in the STEM disciplines (science, technology, engineering, or mathematics).
Candidates must receive their degree at least five months after the application deadline.
BWIS will make a one-time award of $1,000 directly to the recipient.
Through the past 27 years, BWIS has awarded 30 Chasman scholarships. Anna Goldberg, a 2012 Chasman Scholarship recipient, finished her M.S. in chemistry at Stony Brook University with the help of the scholarship. She has been working at Brookhaven Lab in the Collider-Accelerator Department as a radiochemist since 2011.
"2014 is a very exciting year for the Chasman Scholarship," said Goldberg, a member of BWIS and the new chair of the Chasman Scholarship Committee. "The Scholarship Committee revised the criteria for future awards and we are thrilled to offer the Chasman Scholarship to female students who contribute to the scientific community at Brookhaven National Laboratory."
2014-5224 | INT/EXT | Newsroom