Girl Power in STEM: Step It Up!
International Women's Day Celebration
March 1, 2016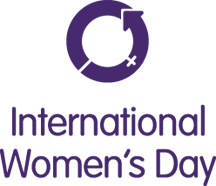 Each year, the United Nations celebrates and encourages women across the globe to achieve success in their careers, families, and communities with an International Women's Day. To celebrate, this year, the U.S. Department of Energy's Brookhaven National Laboratory, Brookhaven Women in Science (BWIS), and Stony Brook University's Women in Science and Engineering (WISE) and Graduate Women in Science and Engineering (GWISE) groups will co-host a symposium titled "Girl Power in STEM: Step It Up!" The intention is to shine a light on women's achievements in science and motivate participants to pursue careers in science, technology, engineering, and mathematics (STEM).
The event will take place on March 5 at Stony Brook (SBU). It will feature speakers at all career levels from Brookhaven Lab, SBU and other institutions across the country, and focus on the impact of women in STEM fields.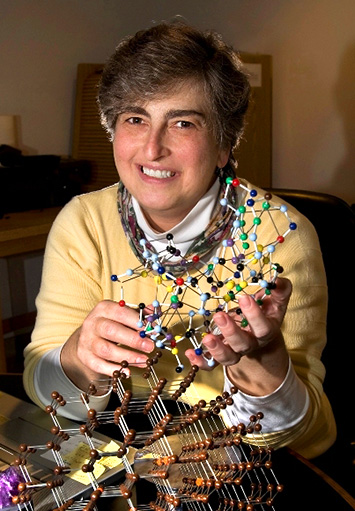 Vivian Stojanoff
"It's a day that helps us look back and celebrate the roles and accomplishments of women in the workforce and society, particularly women who work in STEM fields," said Vivian Stojanoff, a physicist at Brookhaven Lab who helps coordinate programs for BWIS. "We welcome the participation of students who are considering careers in STEM," she added.
Career women face numerous challenges, including juggling personal and professional life, and gaining respect from male counterparts, as well as striving for equal pay and equal opportunity to rise in their field. Women in STEM are no exception to these challenges; in fact, statistics show that women are severely underrepresented in engineering, computer science, and physical sciences.
"Young girls are often not encouraged to perform well in science or math," said Stojanoff. "I think it is key that parents, family, and teachers support these young women who choose careers in STEM so we may continue to move forward and become equally represented."
Girl Power in STEM: Step It Up! will feature 20 speakers — including Brookhaven Lab's Wei Chen, Amy Nunziata, Karen Chen-Wiegart and Gail Mattson, and former Brookhaven interns Catherine Feldman, Linn Mercier, Shirin Mortazavi, Megan Russ, Janna Shaftan, Julie Sundermier, and Kristine Horvat. The speakers will present their unique perspectives of where they are in their careers, how they got there, and offer a one-on-one conversation with attendees in a speed networking session.
Horvat, an adjunct professor at Farmingdale State College and former WISE student, hopes that the event will provide new perspectives to STEM careers. "We want to showcase a few of the many successful women in STEM and help lead young women in their pursuit of STEM careers," said Horvat.
Keynote speaker Gail Mattson, Associate Laboratory Director for Environment, Safety & Health at Brookhaven Lab, will talk about her accomplishments and the importance of women in STEM. "Women often ask why it's worth it—why put up with the challenges and keep moving forward? I believe it's because women have so much to contribute and can make huge impacts on our society in so many important ways. We should help them reach their goals," she said. "I'm hoping to see a lot of professional women there who can encourage our next generation of young women to consider STEM careers and be good role models."
To view more about the Girl Power in STEM: Step It Up! Event and the International Women's Day Celebration visit: https://sites.google.com/a/alumni.stonybrook.edu/international-women-s-day-celebration-2016/home
International Women's Day was first observed on March 8, 1975, during the United Nation's International Women's Year. Two years later, the UN General Assembly proclaimed March 8 as the UN Day for women's rights and world peace. Each year since, the United Nations has been calling attention to women's issues and celebrating their achievements across the globe on March 8. In 2016, the UN is launching a new initiative "Planet 50-50 by 2030: Step It Up for Gender Equality." The focus is on the UN "Women's Step it Up Initiative," which proposes the implementation of sustainable goals and commitments on women's empowerment, gender equality, and human rights. By sharing knowledge and encouragement to women around the world, the UN's International Women's Day initiative aims to achieve complete equality between men and women in all fields by 2030.
2016-6218 | INT/EXT | Newsroom